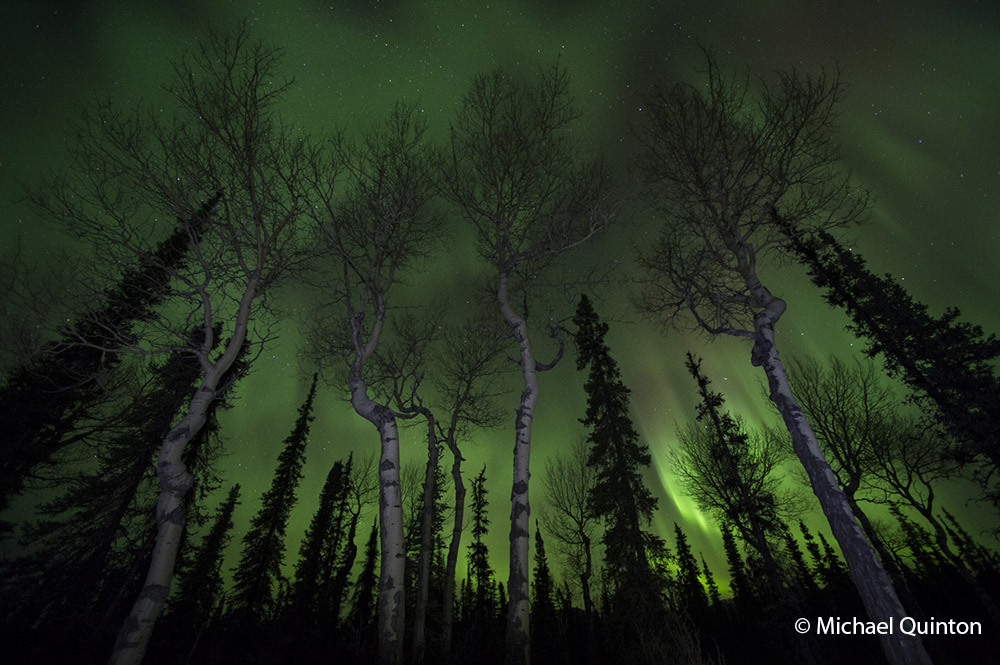 For the past six weeks or so we have been delighted by the nocturnal trilling song of a little boreal owl.   I believe the male has claimed our little forested yard as his own.  He sings almost every night from one of the old northern flicker cavities in the black spruce stand surrounding our home.  With his little round head filling up the hole he serenades the darkness, or sometimes accompanies the glow and flicker of the aurora.
Click on the left side of the audio bar to hear the song of the boreal owl.
The boreal owl is a nocturnal hunter of voles, shrews, flying squirrels  and small birds.