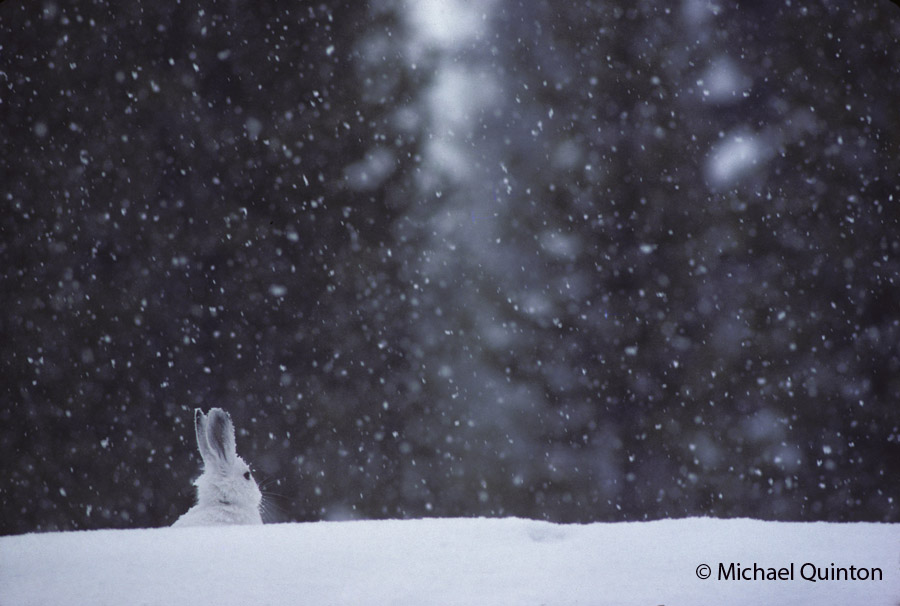 Snowshoe hare watching it snow in Idaho.
I LOVE SNOW!   Winter is dramatic and photogenic.  For wildlife it creates a beautiful contrast.  Winter can be tough for wildlife but for some species, like ptarmigan, snow is a lifesaver.  Burrowing deep into the snow keeps the ptarmigan safe from dangerous temperatures in the far north.  For photographers, snow covers up all that distraction simplifying your compositions.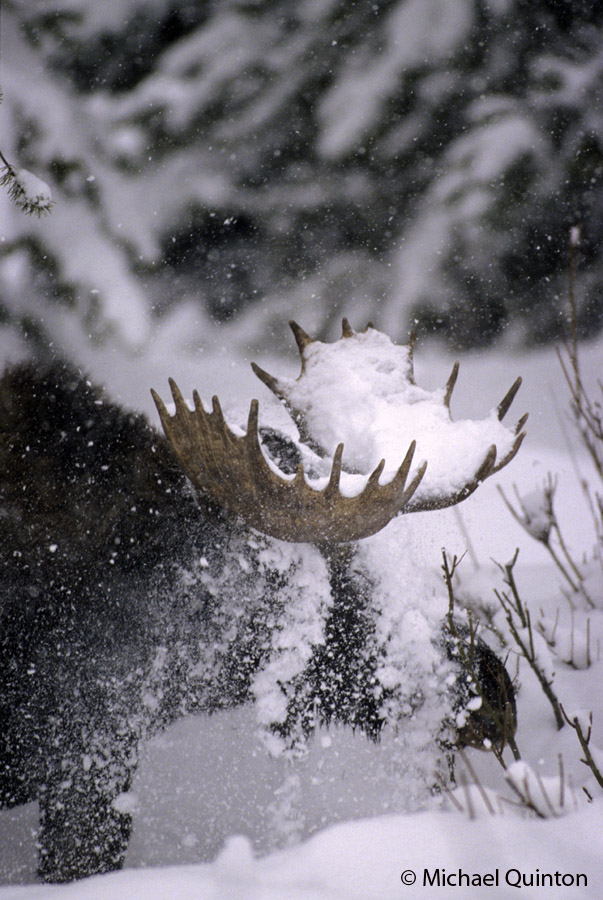 Moose in Idaho shakes a load of snow from antlers.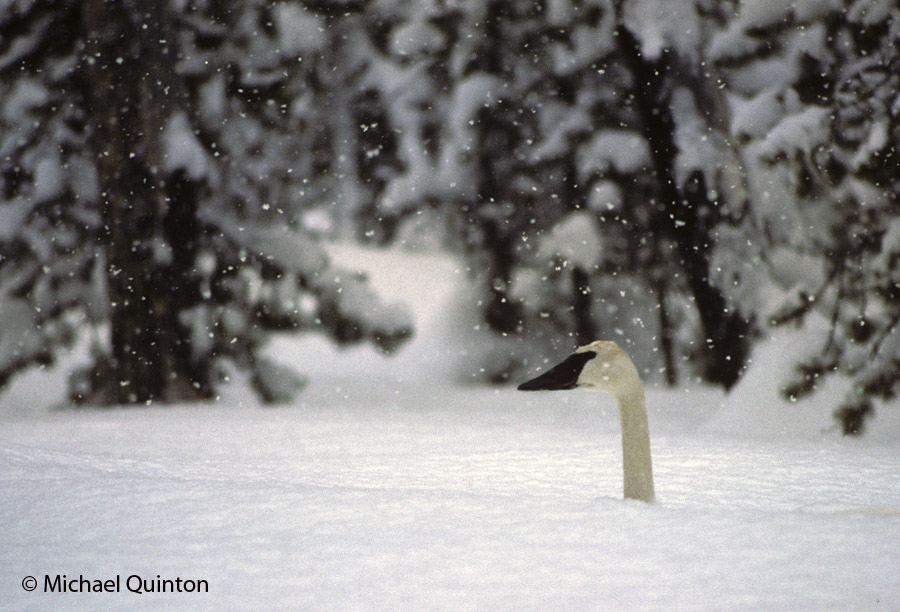 Trumpeter swan buried alive.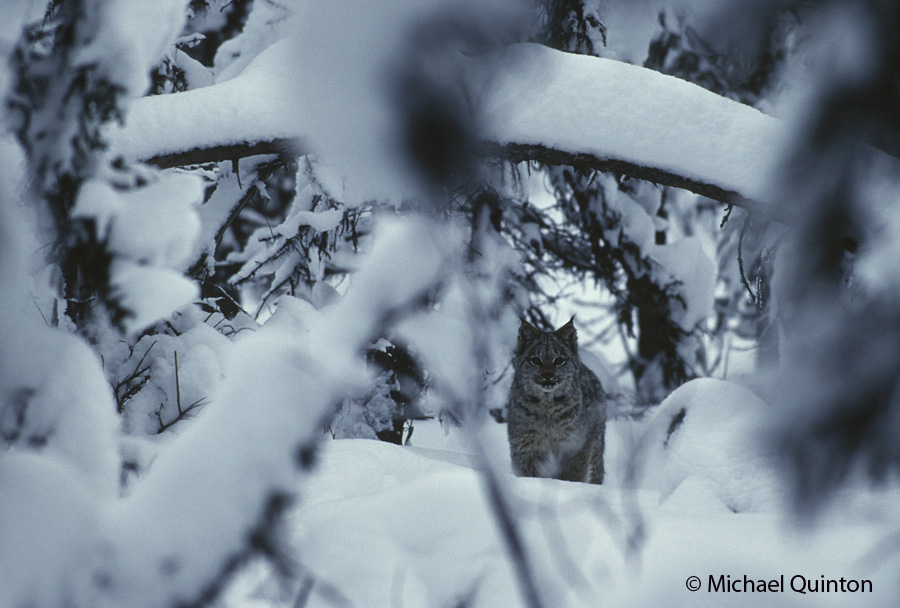 Lynx after fresh show.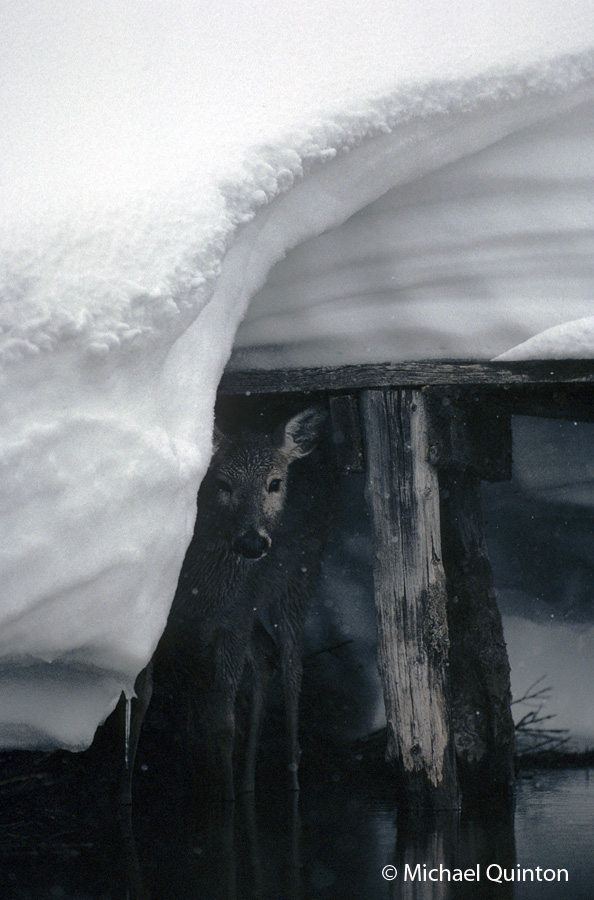 White-tailed deer hides behind snowdrift.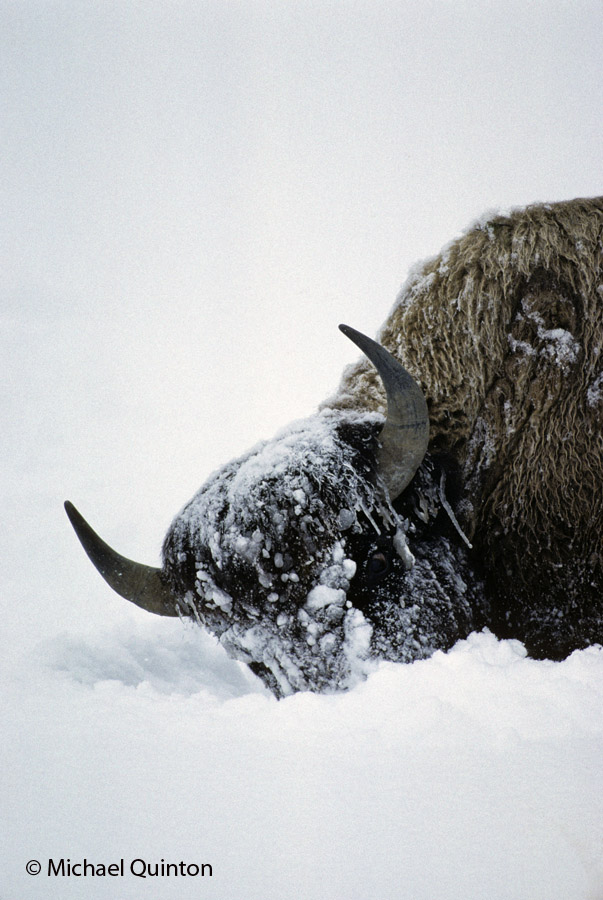 Yellowstone bison plows snow in search of grass.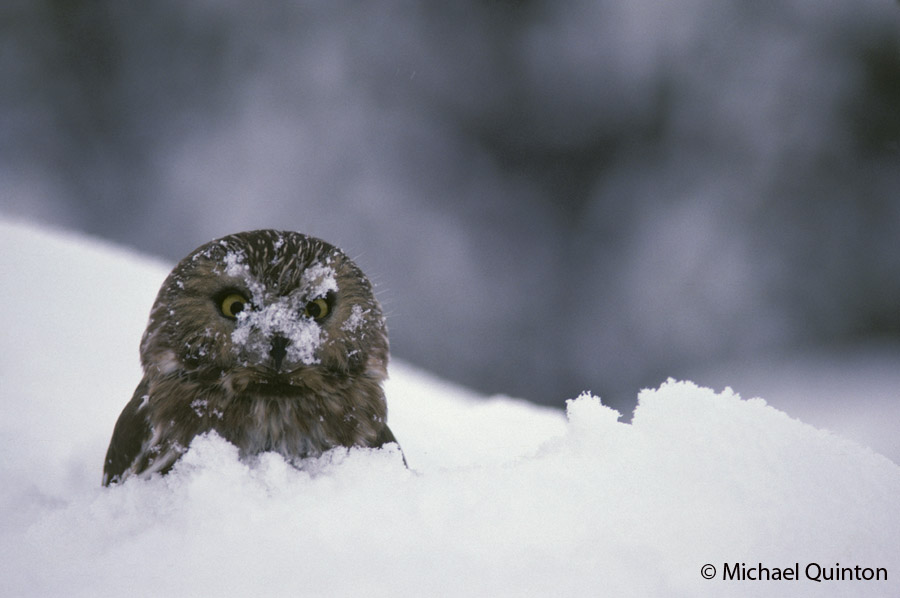 Saw-whet owl.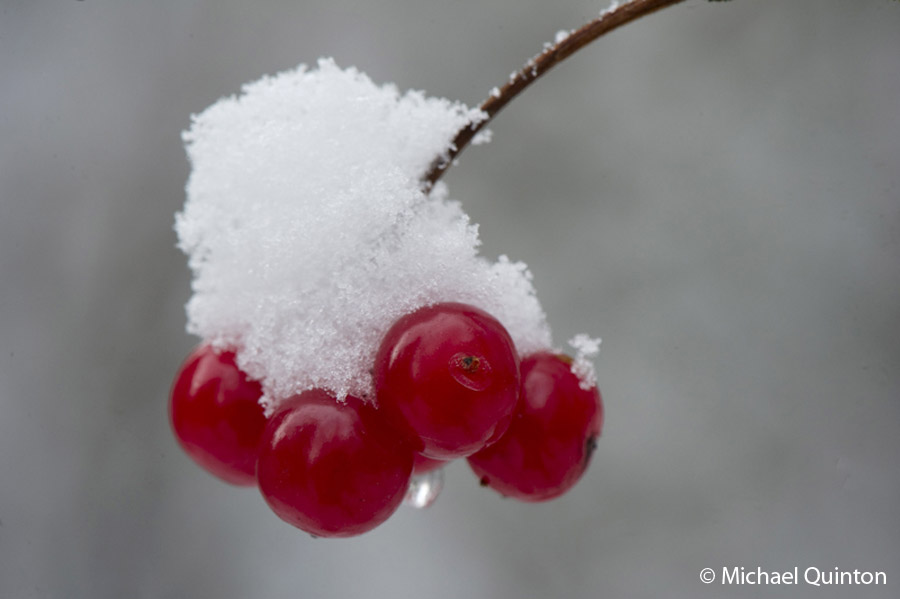 High bush cranberries.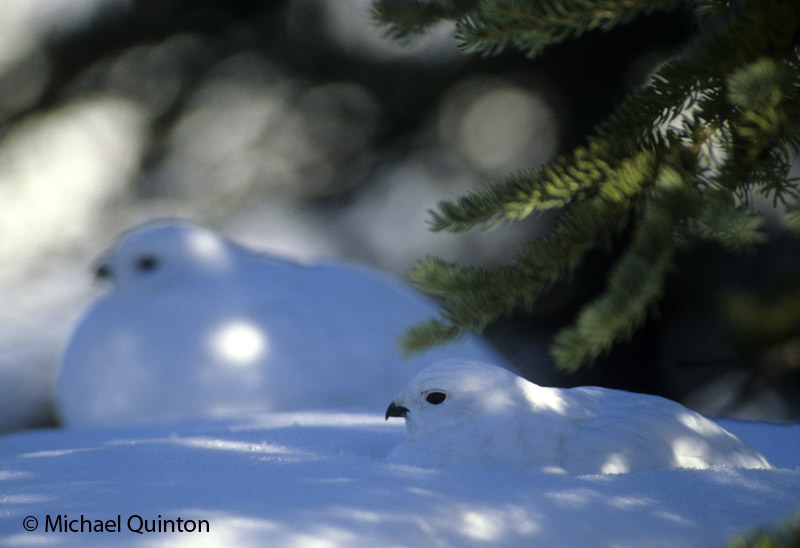 Willow ptarmigan settle into snow burrows and escape dangerous temperatures.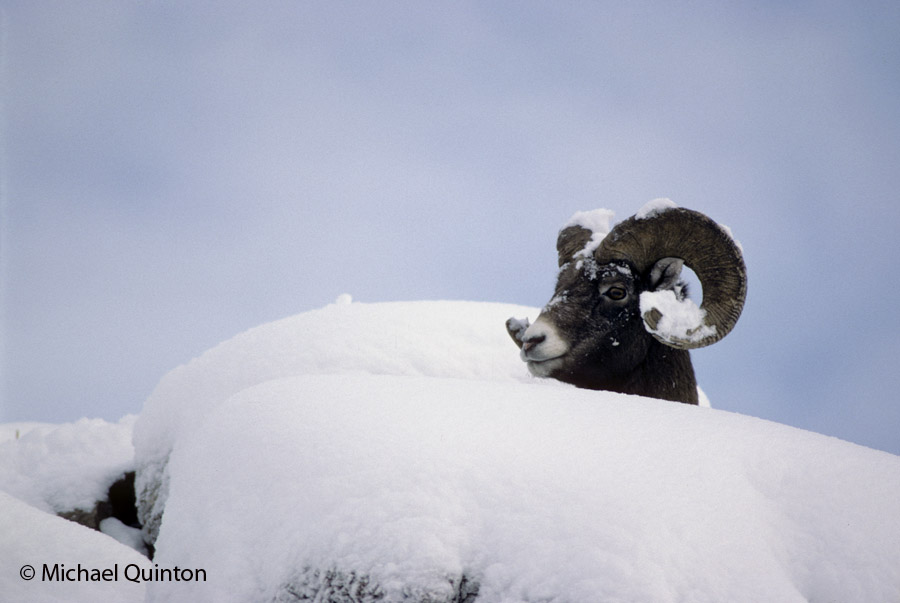 Bighorn sheep.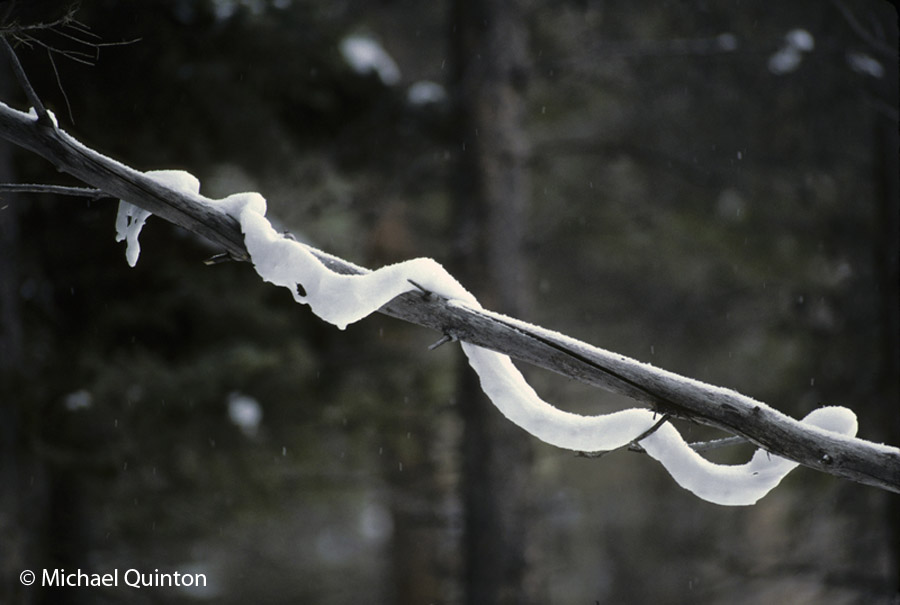 Snow snake.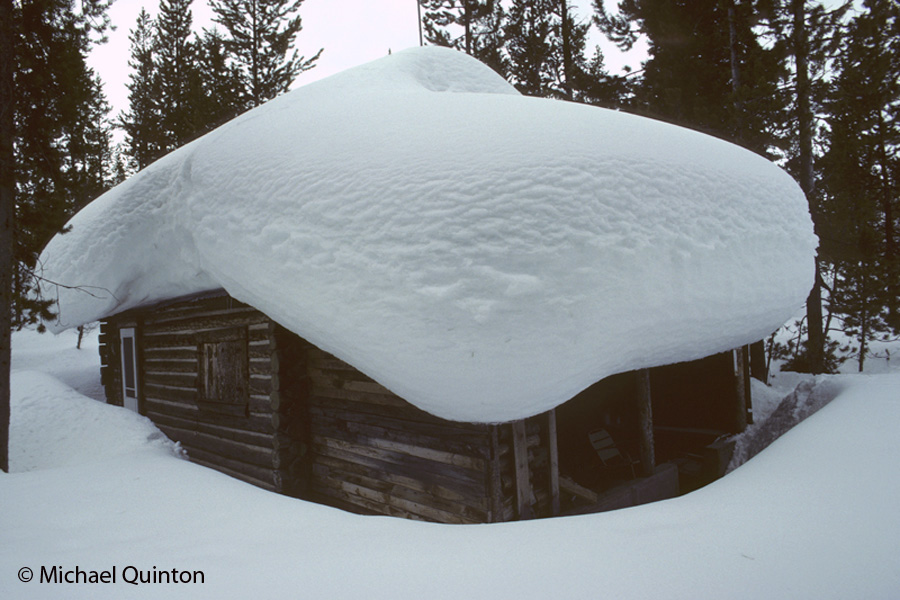 Snow bound in Idaho.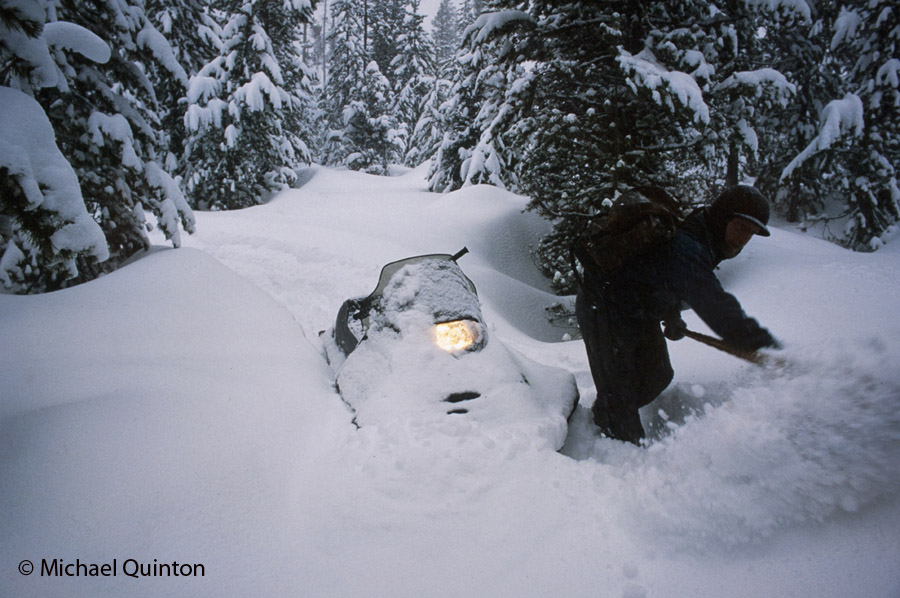 Late for work.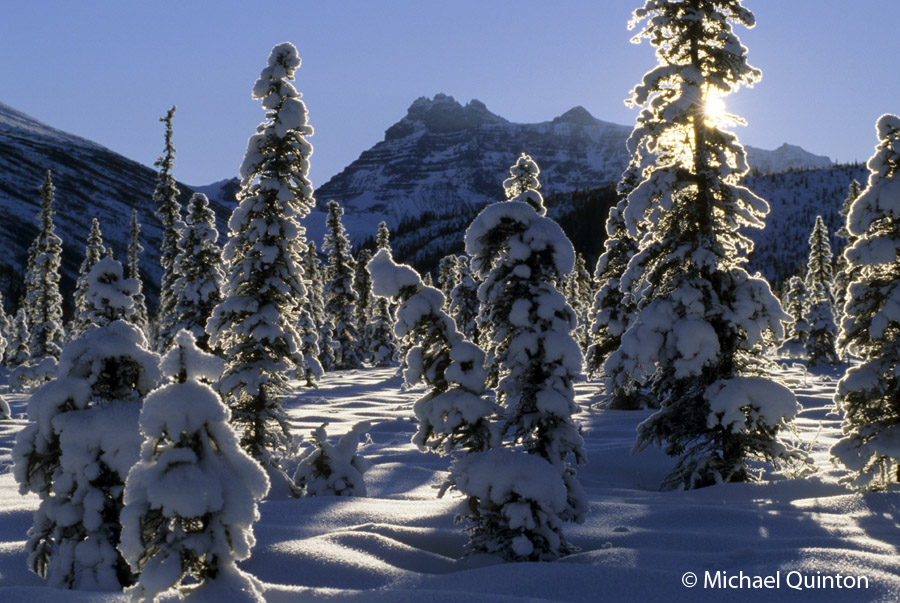 Tanada Peak, Wrangell/St. Elias National Park, Alaska.