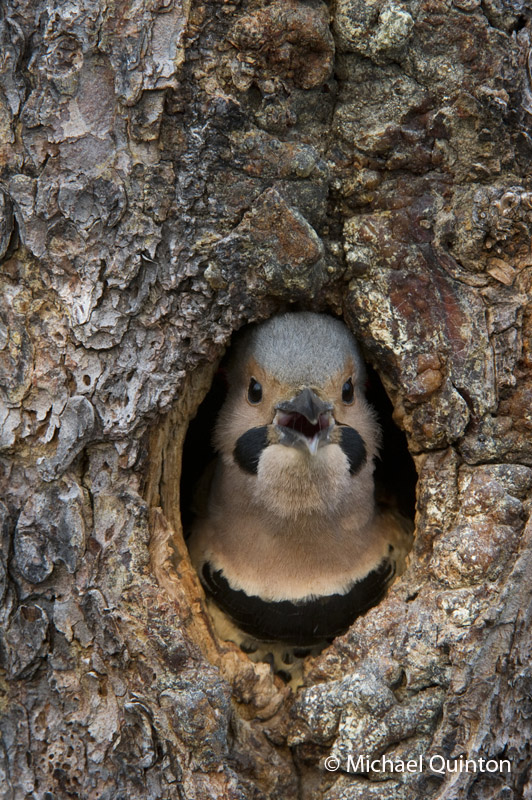 Male northern flickers call to establish a breeding territory and attract a female.
This week was spent working on northern flickers which have shown up on our  homestead.  I have worked these beautiful woodpeckers extensively in the past yet there are still great shots to be had.  I concentrated on getting the best shots I could of the opportunities that presented themselves.  The leading off photo of the calling male was one shot I needed to improve on.  This kind of shot presents a challenge because normally the eyes will be in focus but the long bill is not.  I shot this at F16 to give enough depth of field.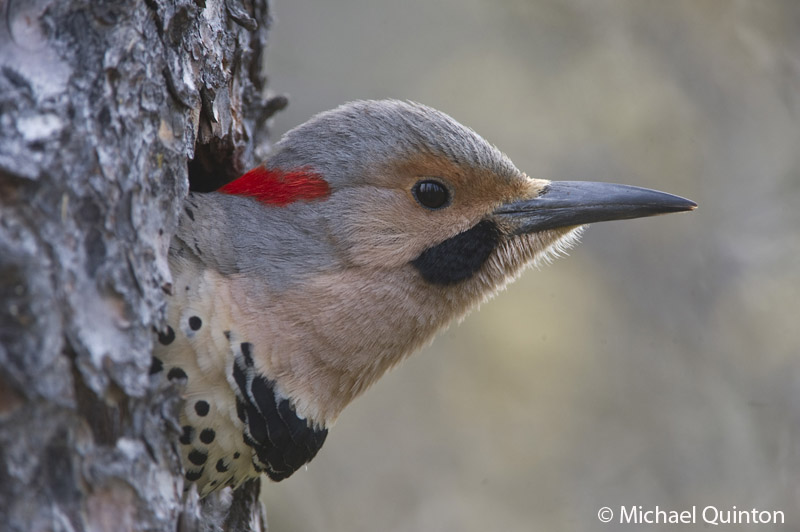 Male northern flicker in nesting cavity.
I wanted to fill the frame with the profile of the northern flicker, but getting close enough was the challenge.  For this shot I hung around until he became used to me and shot from a step ladder.  I stood on the ladder for a couple hours at a session and was at the mercy of a hatch of tiny mosquitoes.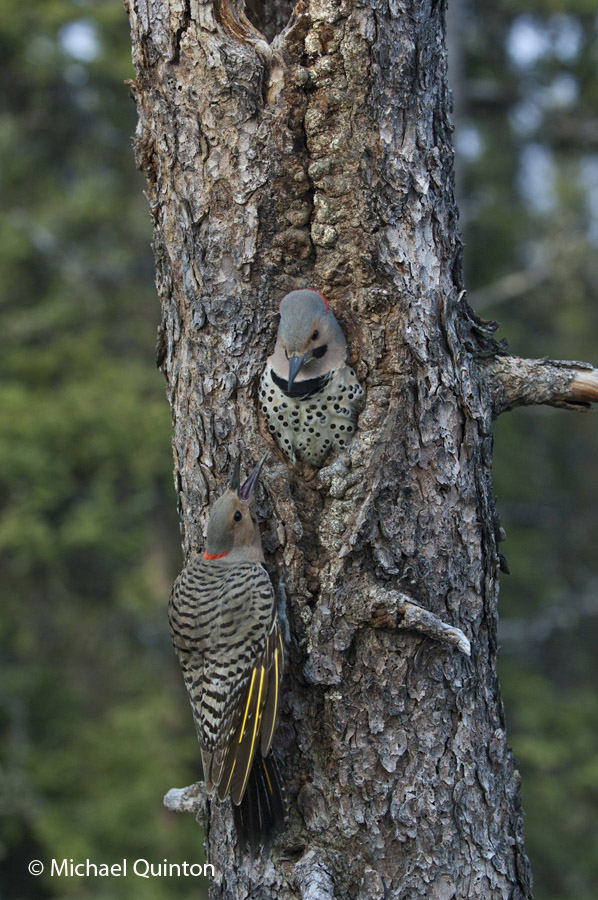 Two adult males argue over a nesting cavity.  Shot from a photo blind.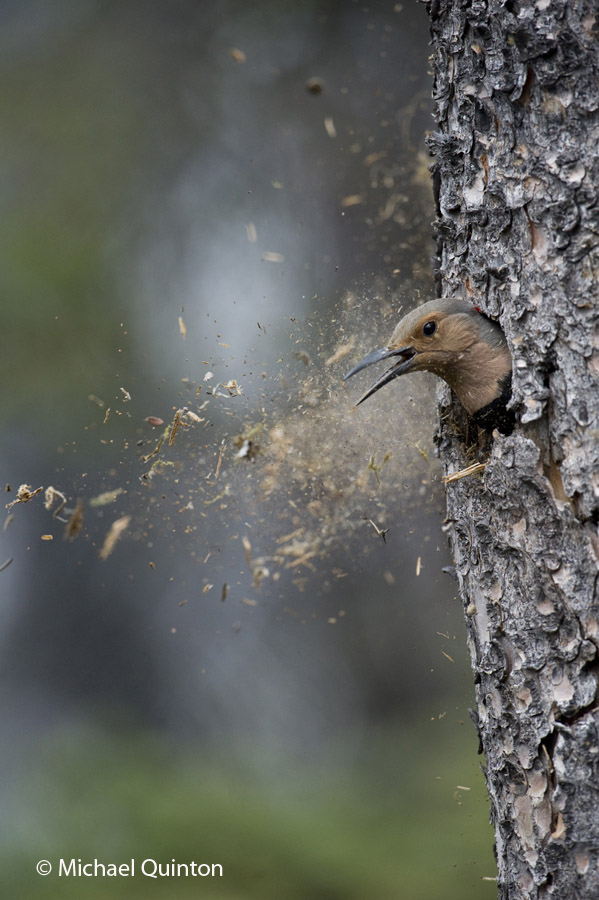 Female flicker preparing the nesting cavity with a little spring cleaning. I shot from the ground using a 600mm lens and a 1.4 tele-extender.  Stopping this quick action took a shutter speed of 1/2000 of a second.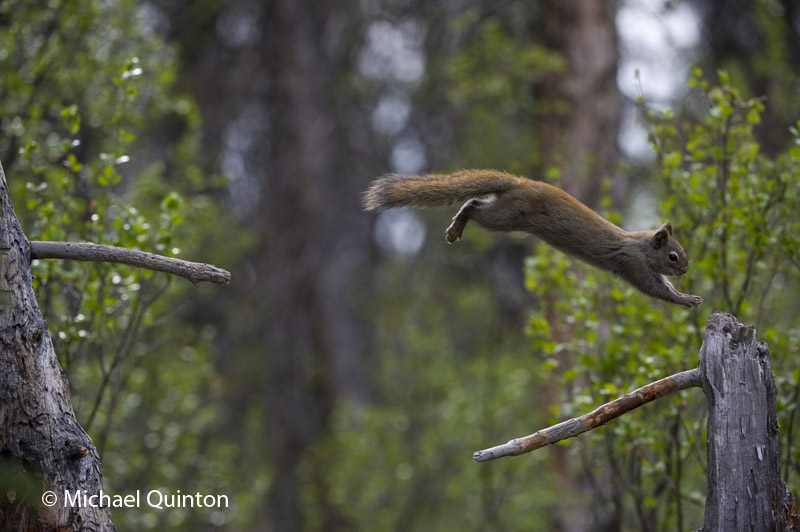 Red squirrel.  Hanging out with the flickers for hours each day gave me this bonus shot.