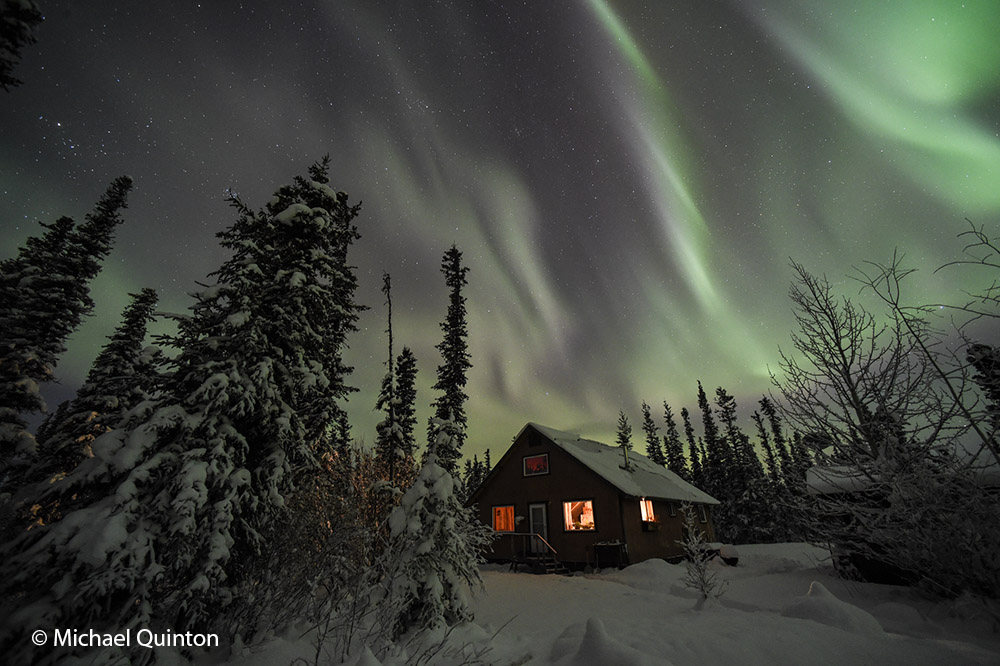 Our home in the wilderness.
This post is in support of the recent story that appeared in the February 2016 issue of Country Magazine.  The story is about our families life in Alaska.  The following photographs are some that did not make the final layout in the magazine.  Several Country Magazine readers have requested to see more photos.  This is for you.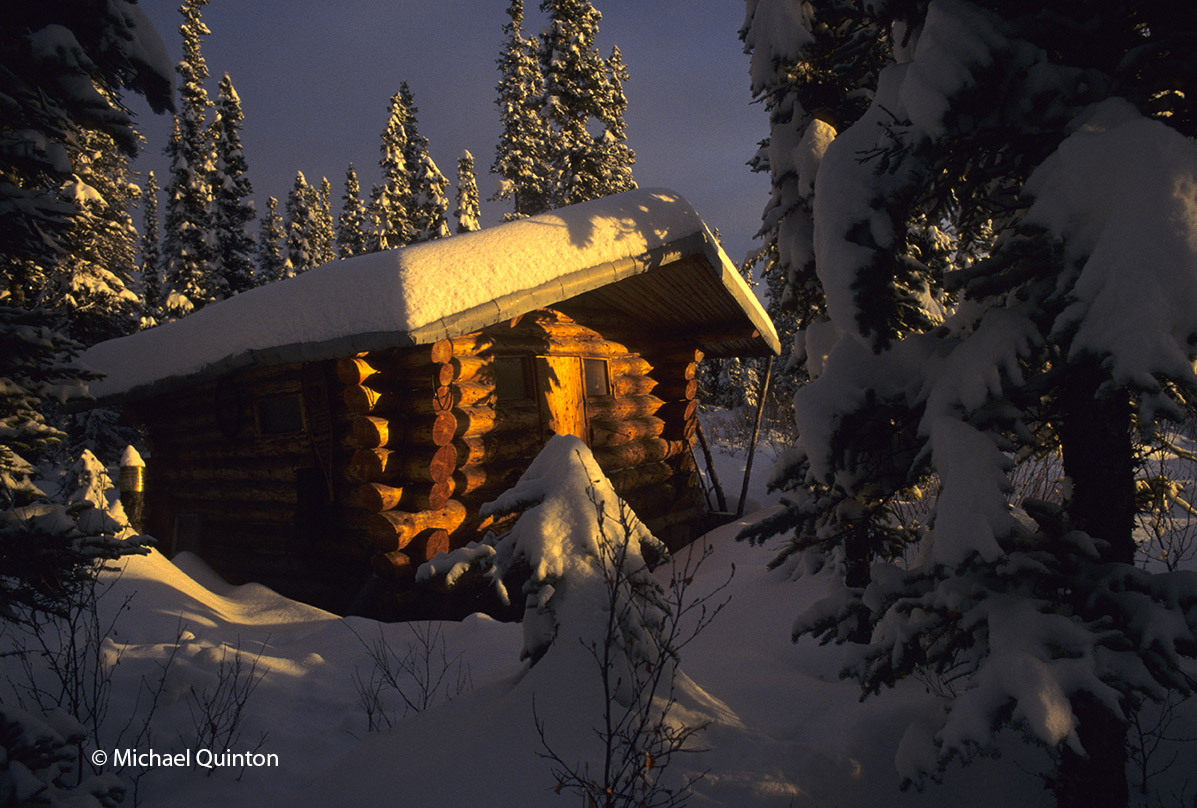 Original homestead cabin.  Slana, Alaska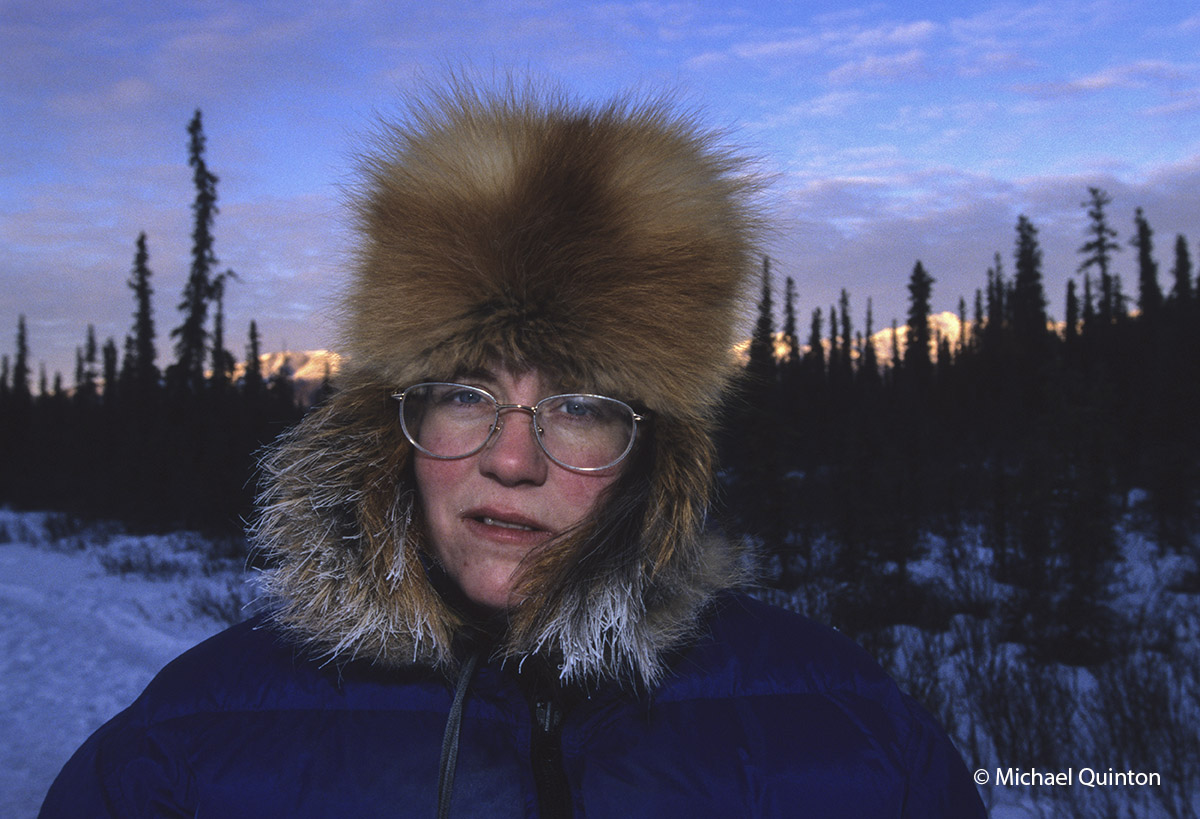 Cindy at Rufus Creek.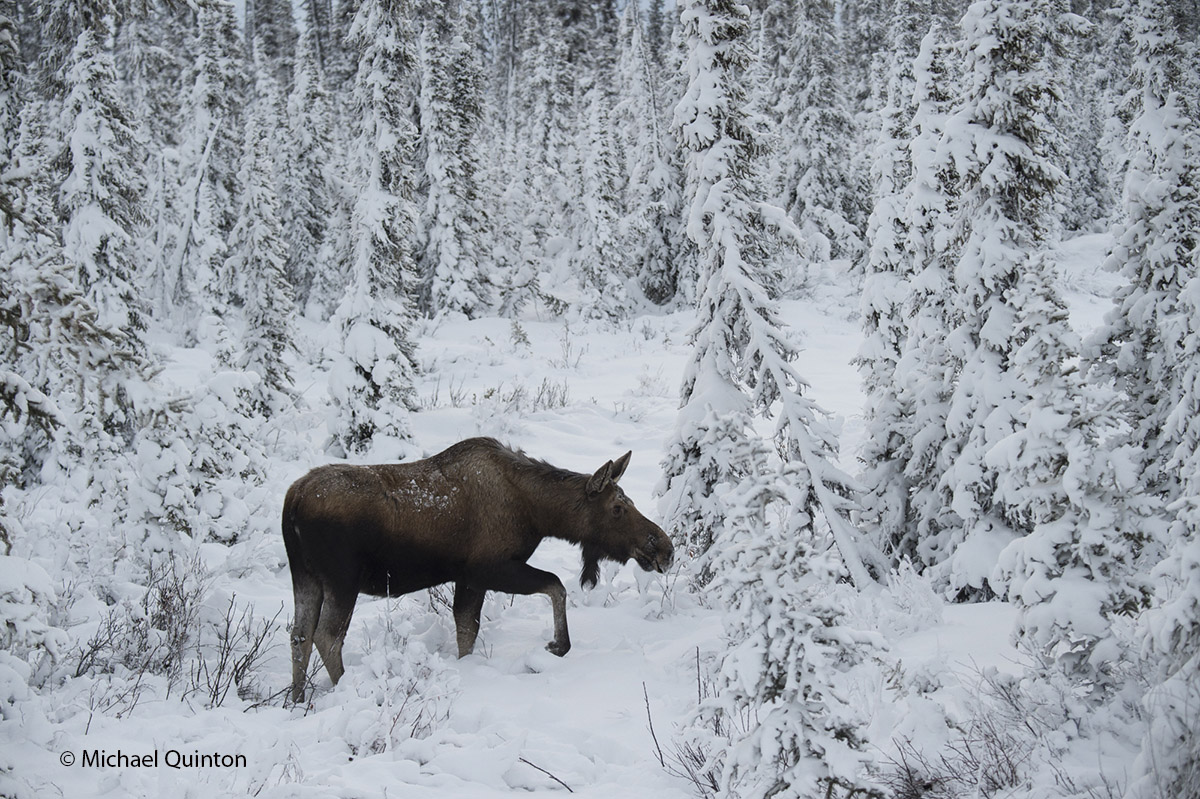 Cow moose in the stunted spruce forest.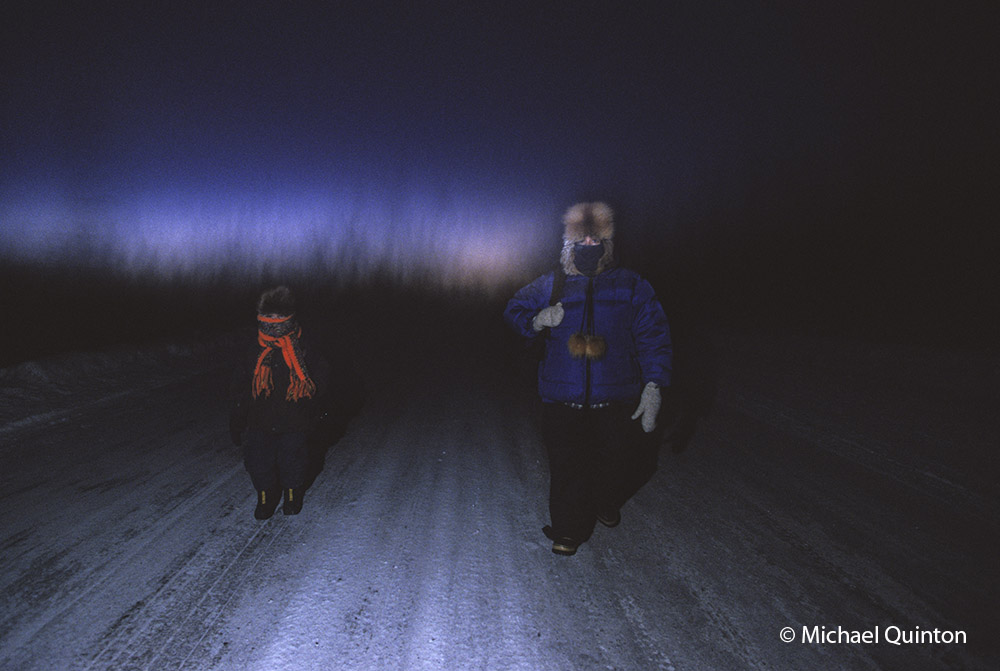 Josh and Cindy walk to the school bus stop at minus forty five below.
Aurora borealis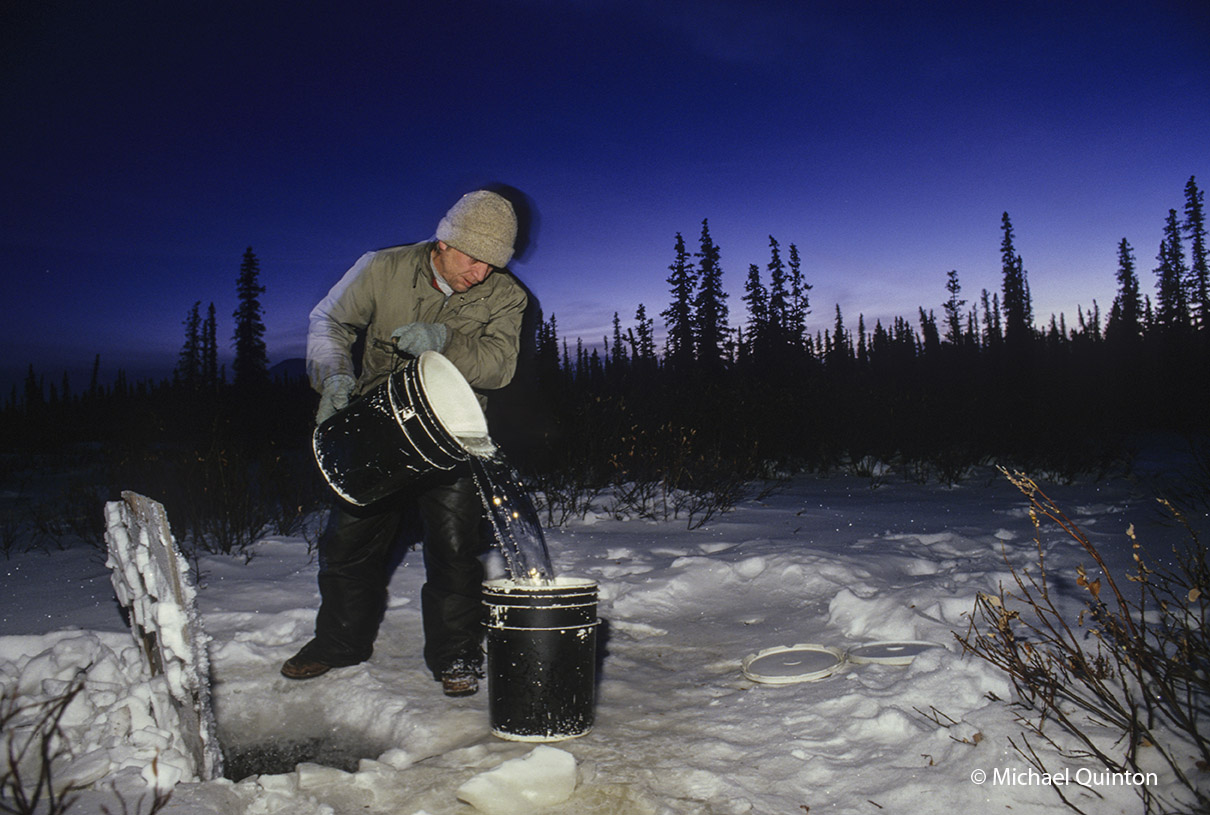 Getting water from the spring.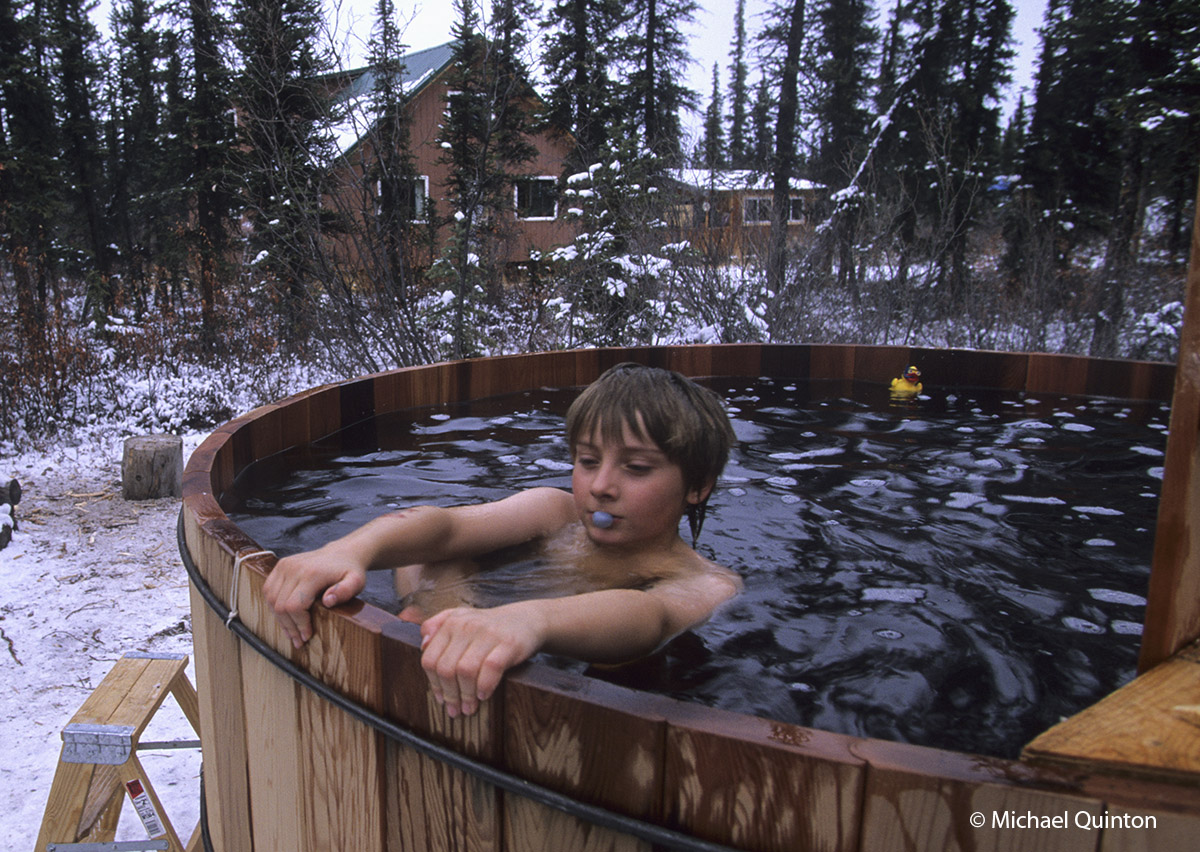 Josh in the Snorkel hot tub.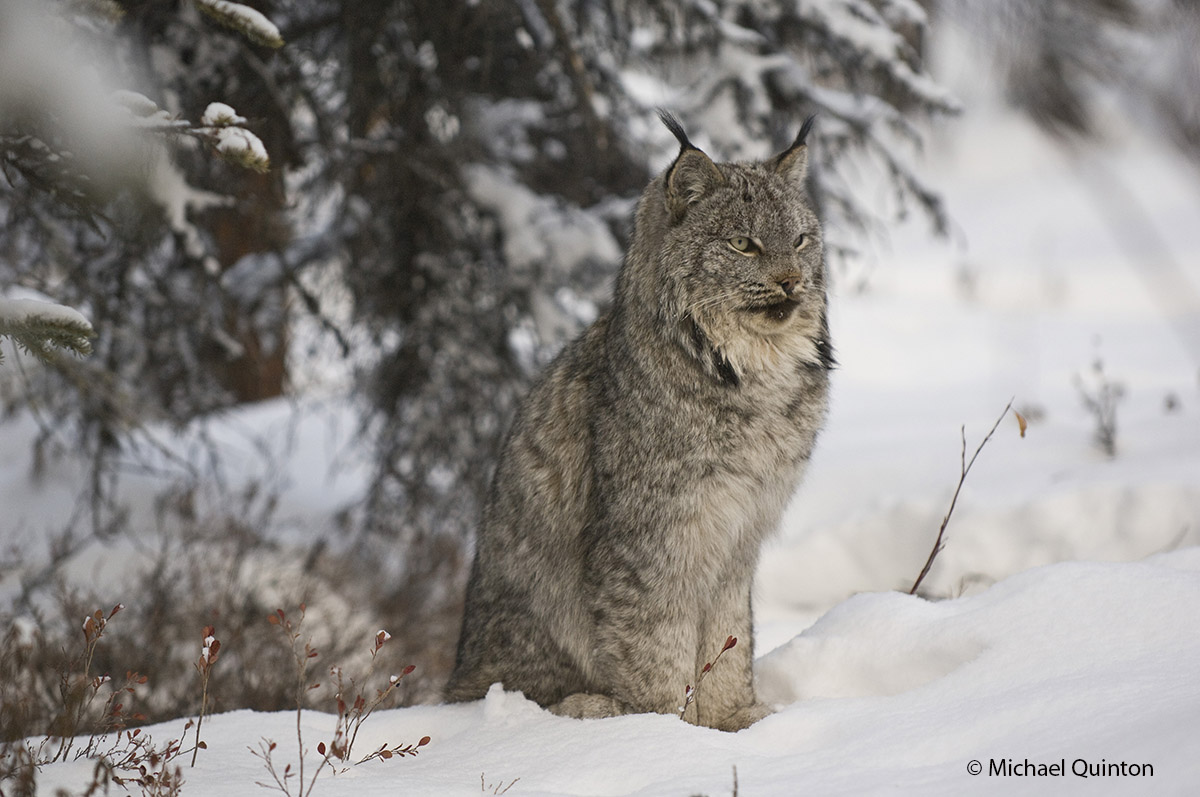 Lynx in the spruce forest.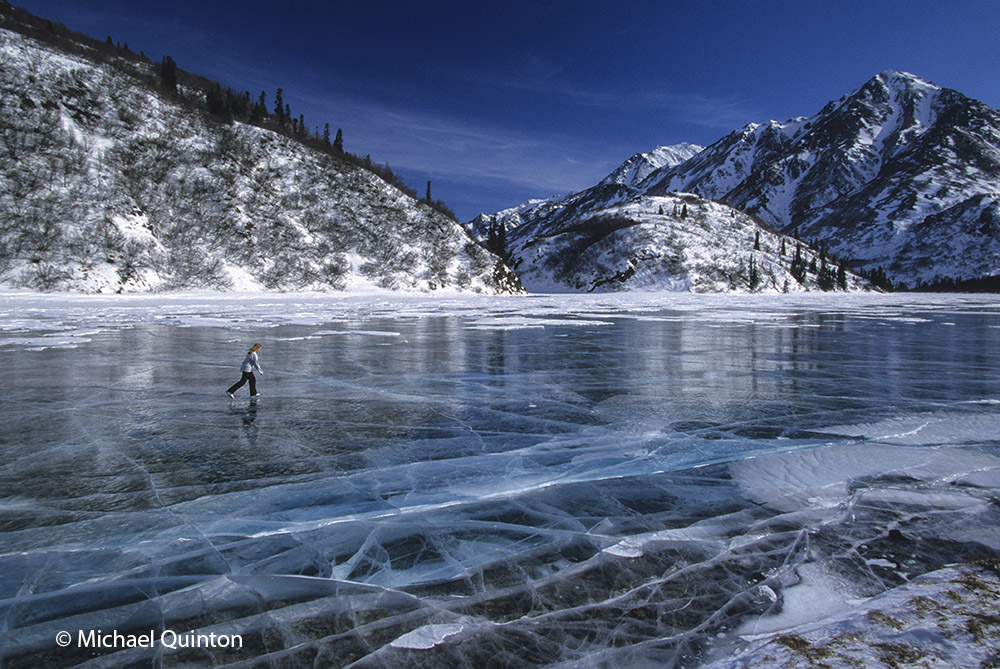 Rebecca skating on mountain lake.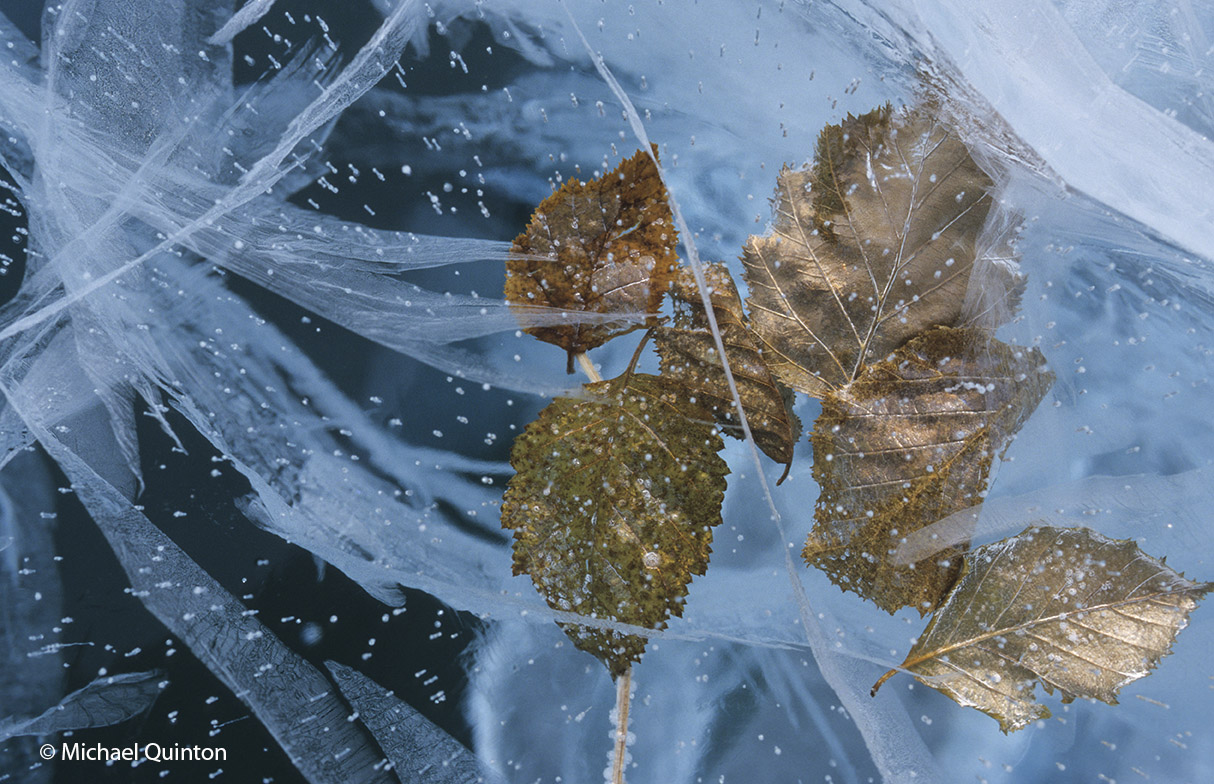 Alder leaves locked in the ice.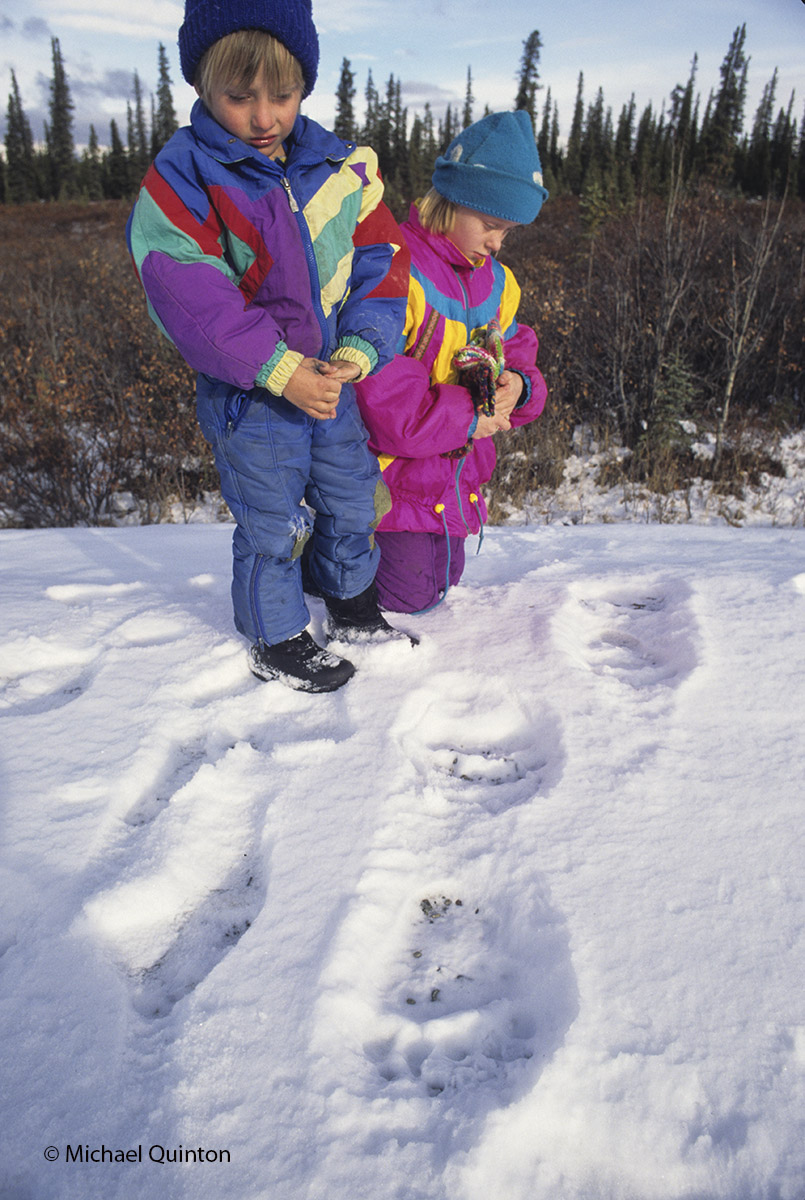 Josh and Rebecca check out grizzly tracks.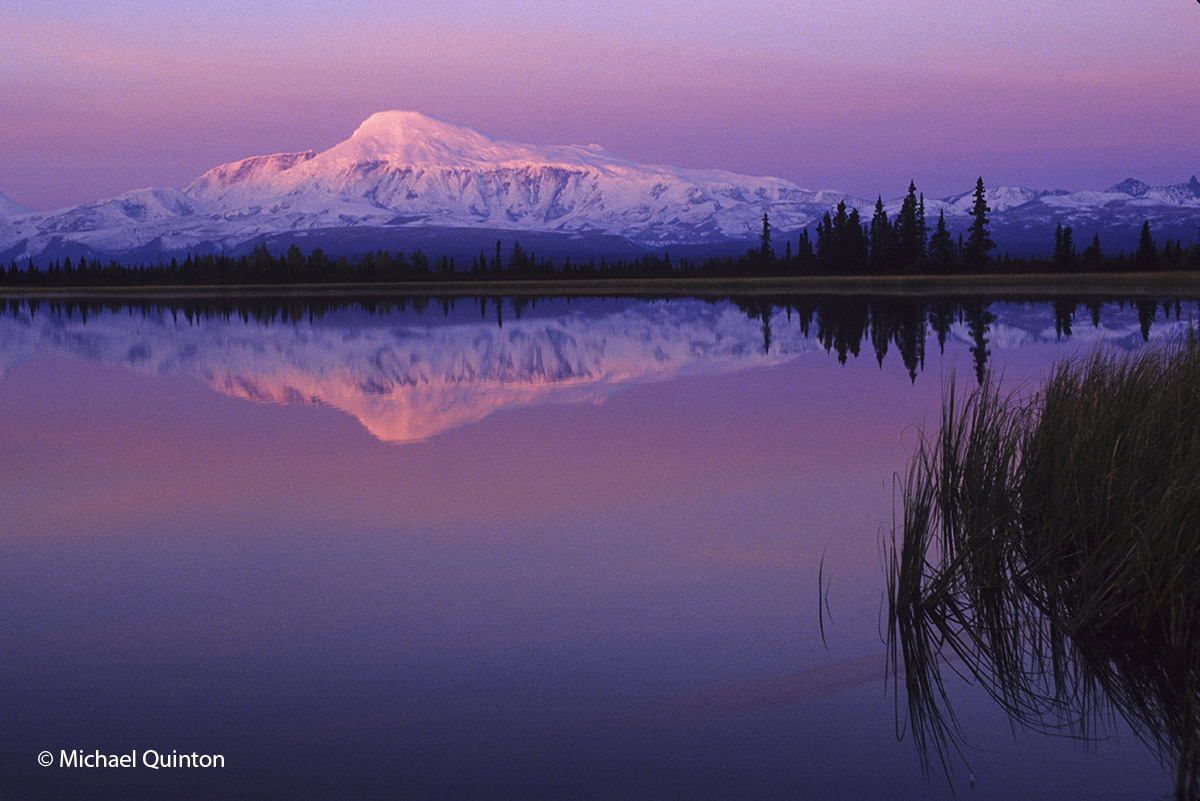 Mount Sanford of the Wrangell Mountains.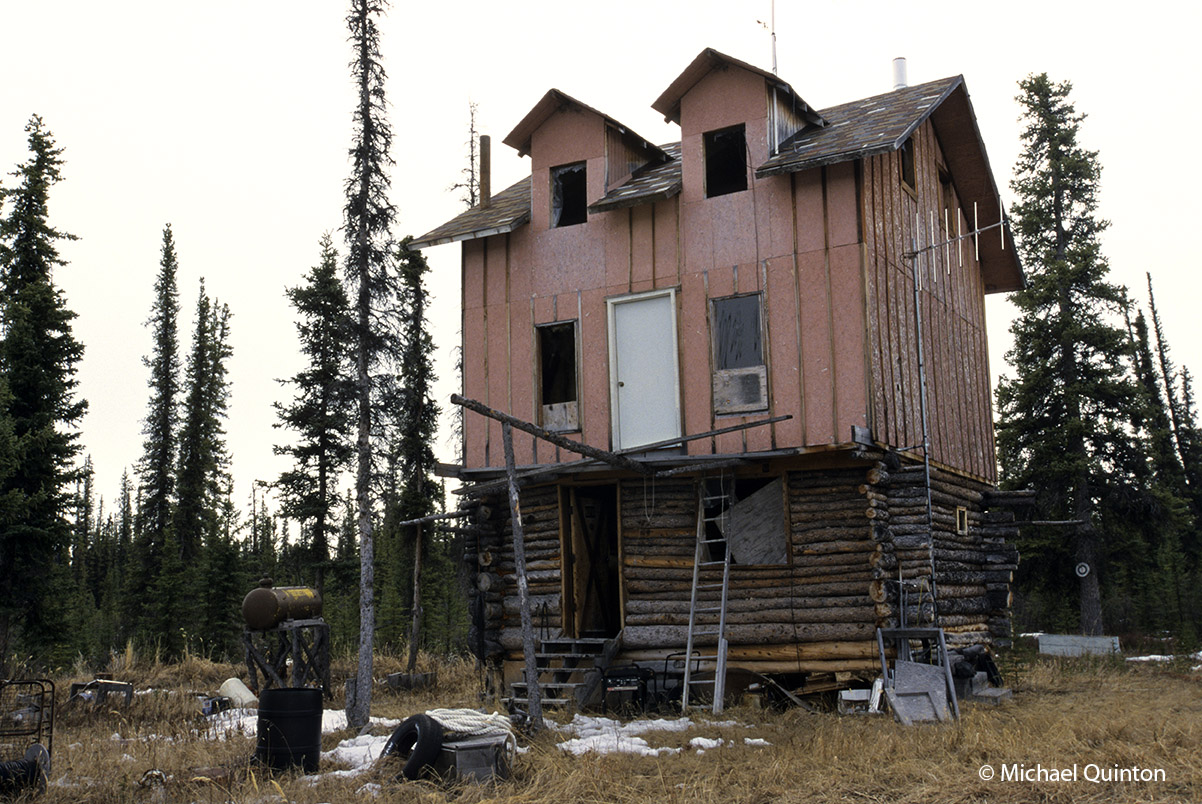 Old Homestead cabin in Slana, Alaska.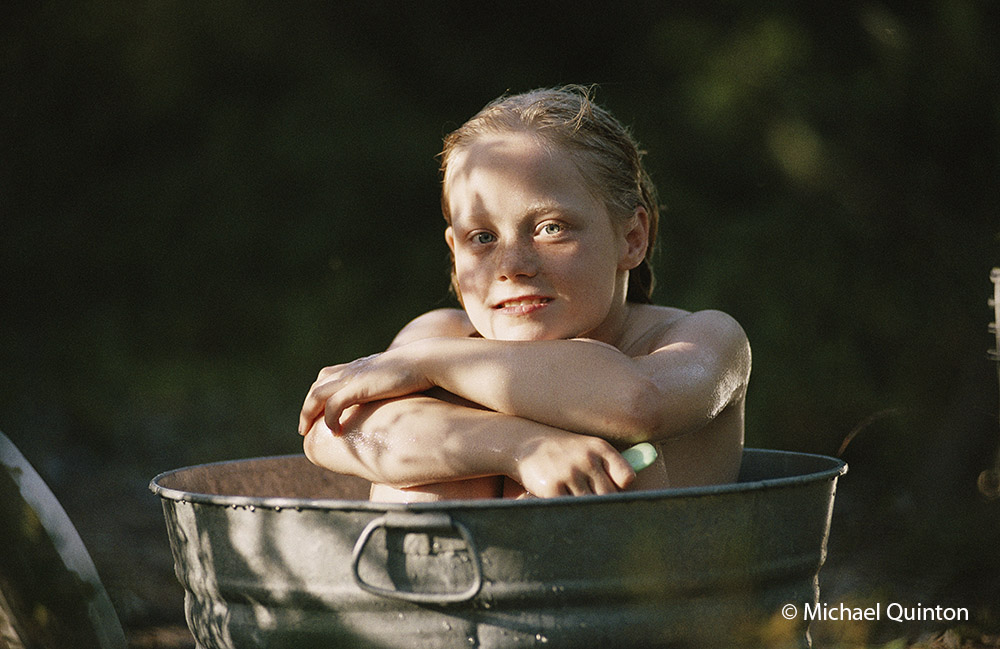 Rebecca in the tub.