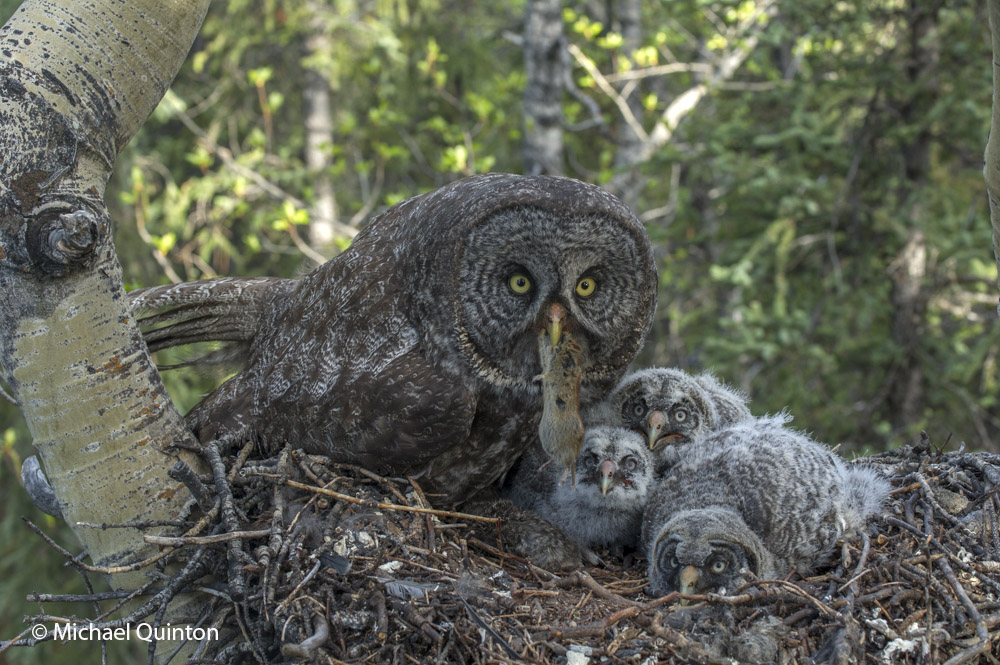 Female great gray owl holds another red-backed vole just delivered by her mate.  The well fed owlets are not hungry at the moment so the vole will be placed in the nest for later.  For nearly four weeks I had a rare and intimate view of the owls family life at the nest.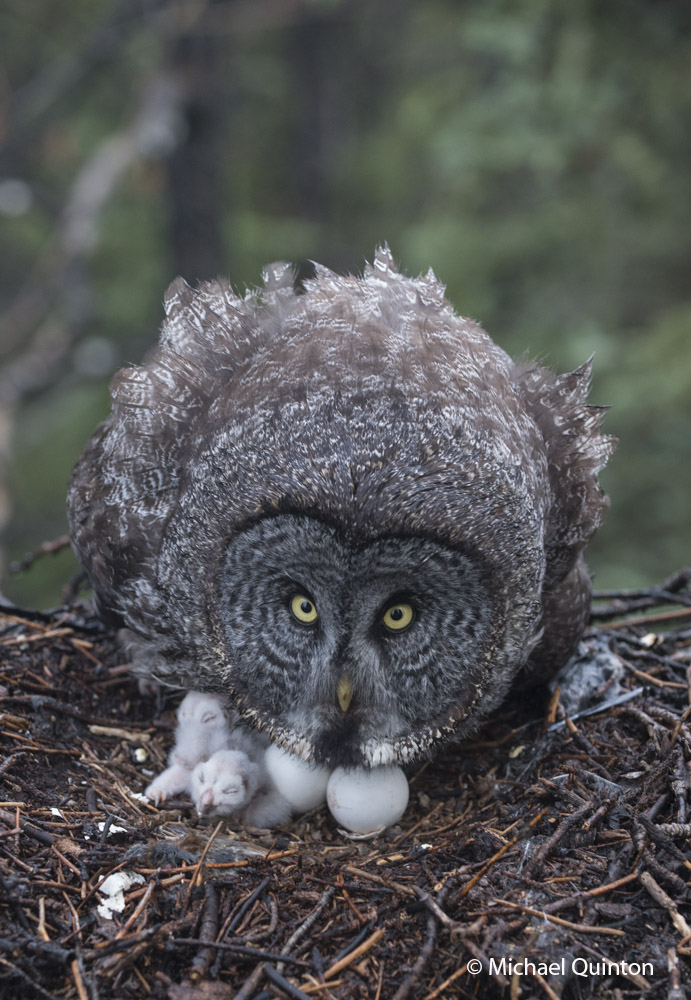 As the female raises up from her brooding, she gives me my first look at the tiny owlets.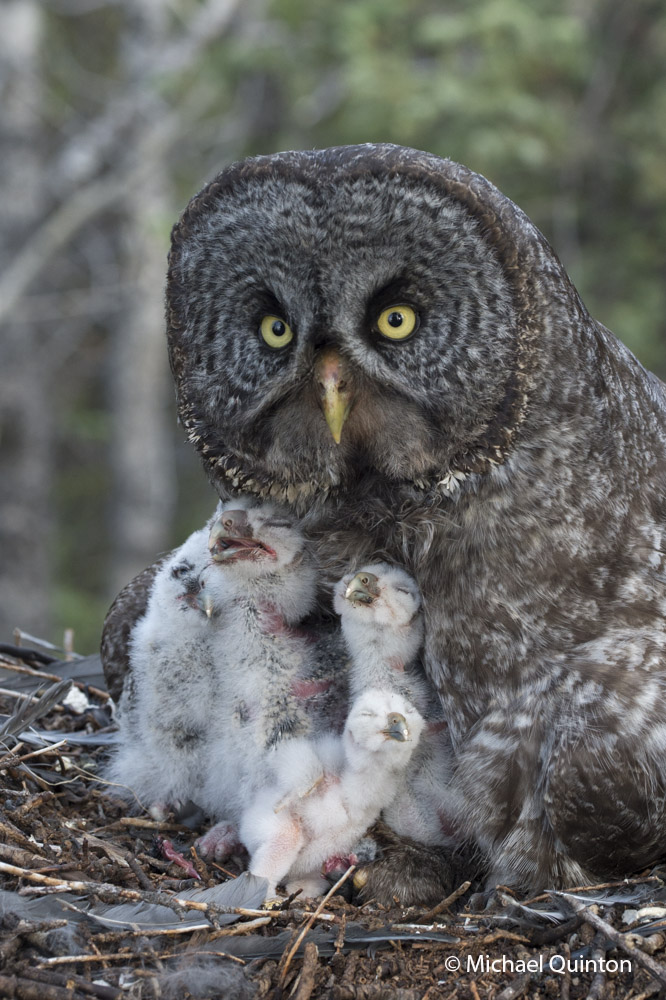 The owlets hatching over a period of about a week account for their age and size difference.  Competition among the owls for food favors the older owlets.  The smallest owlet, here just a couple of days old, could not hold its own and one morning it was gone.
Watch video of male delivering a red-backed vole. (above)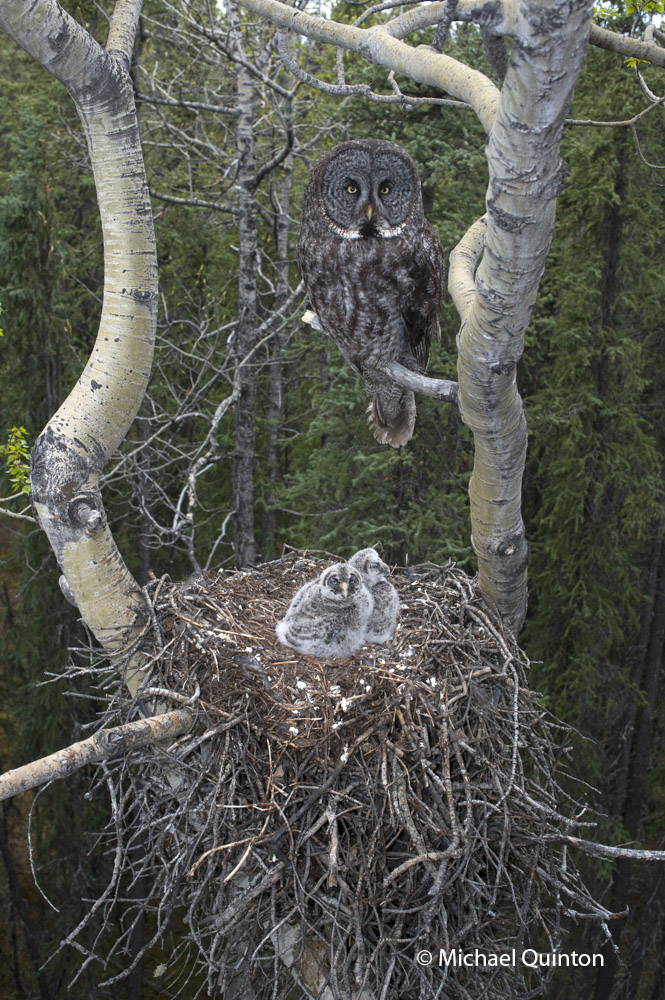 After a couple of weeks there is no longer a need for constant brooding and the female finally gets a little time to herself.  But even then she stays close and alert for danger.  One day a pair of ravens hung around the nest in an attempt to harass her from the nest long enough to steal a chick.  She held tight and her mate arrived to chase the ravens about.  Eventually the ravens left.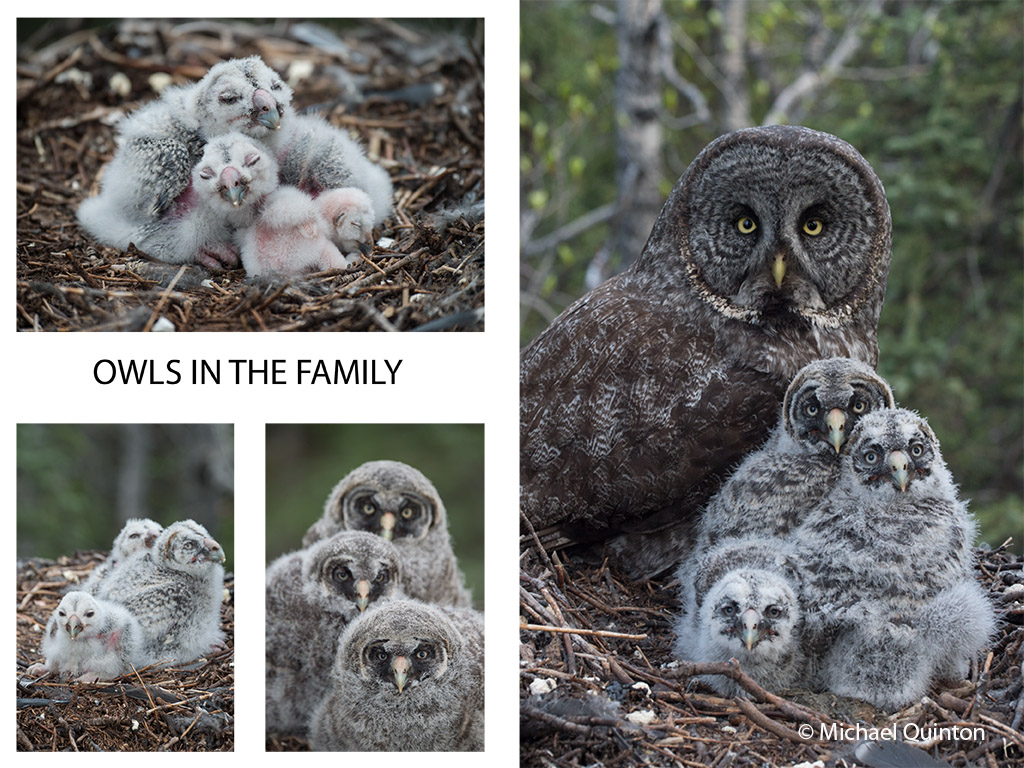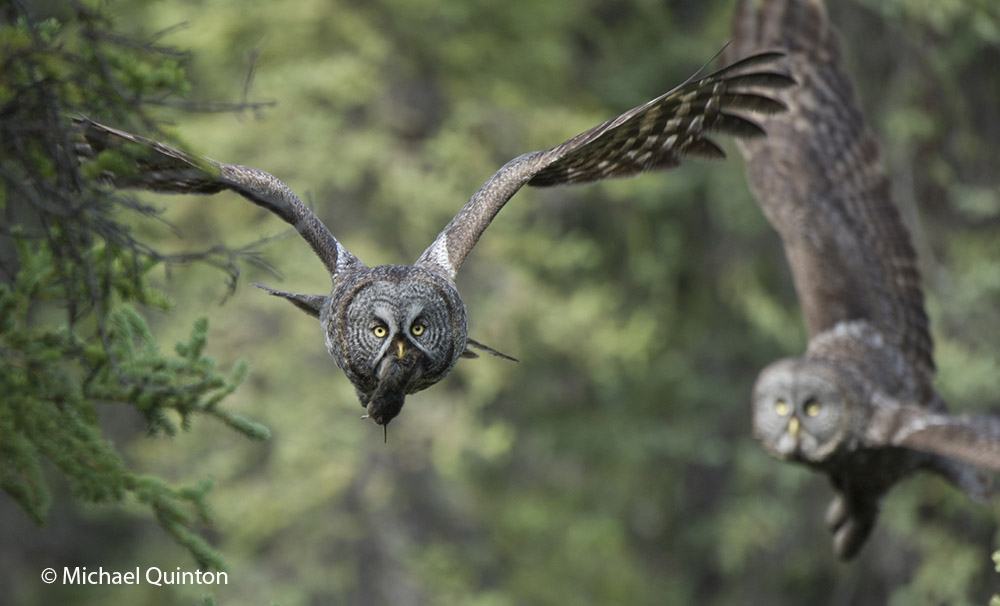 As the female perched near the nest her mate arrives with prey and she follows him in.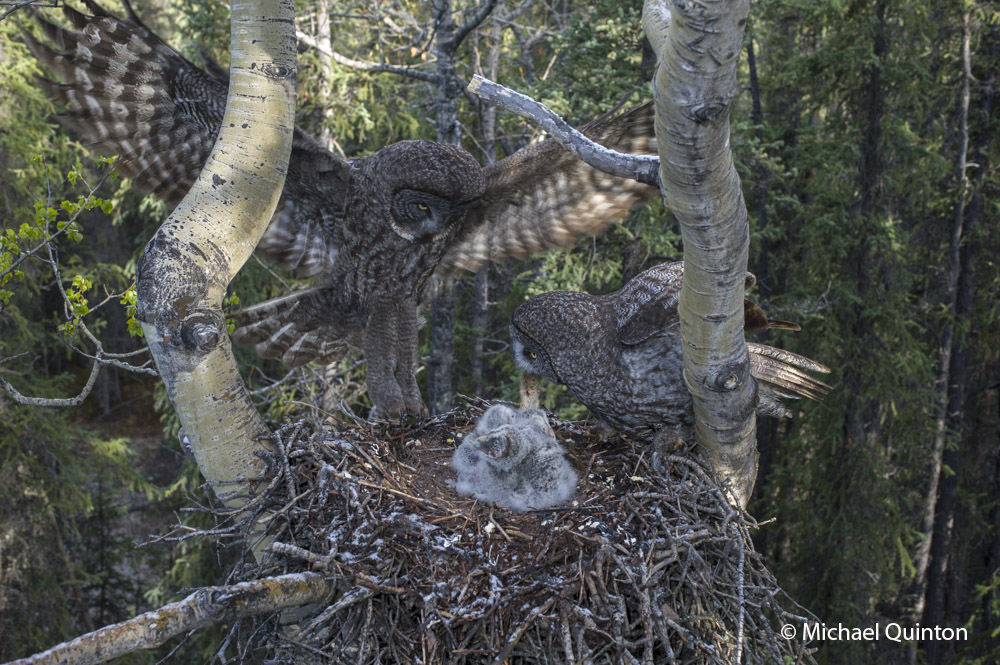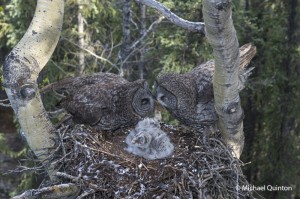 Arriving at the nest the female takes possession of the red-backed vole from  her mate. (right)    After a brief pause at the nest the male is off again to continue hunting. (below)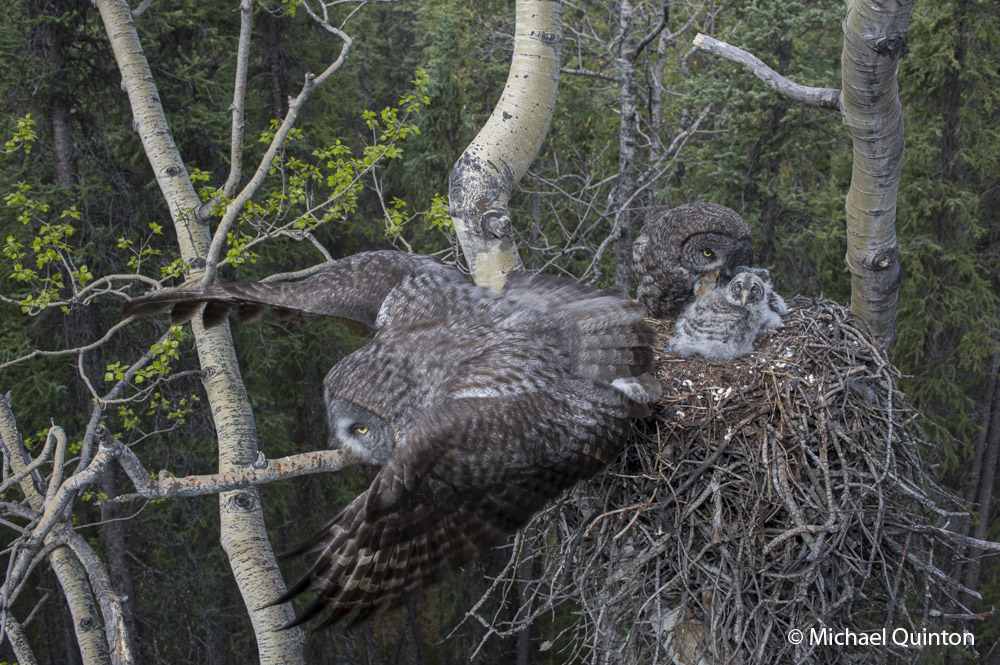 Visit next week for the final post in this series, SECRET LIFE OF A FOREST HUNTER-PART THREE