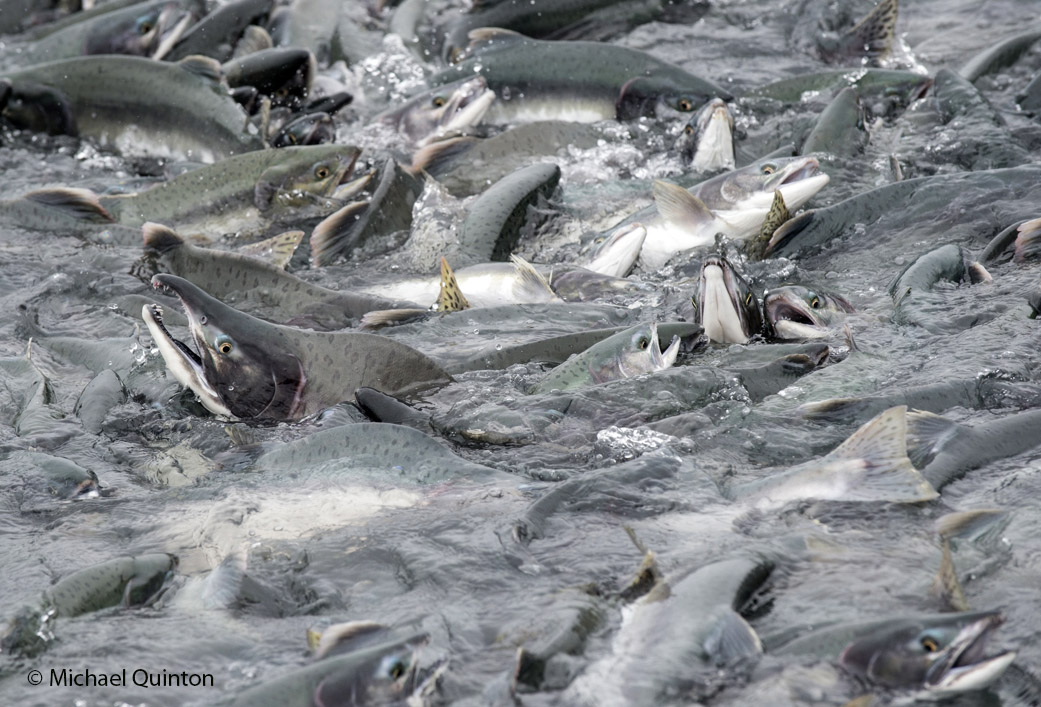 Pink salmon show up in estuaries in early July by the millions. Pink salmon are Alaska' most common salmon species.  They also have the shortest life cycle than other salmon species.  Pinks return to freshwater to spawn when they are two years old and immediately begin to  change from silver to green and dark gray.  And, males form hooked jaws and humped backs.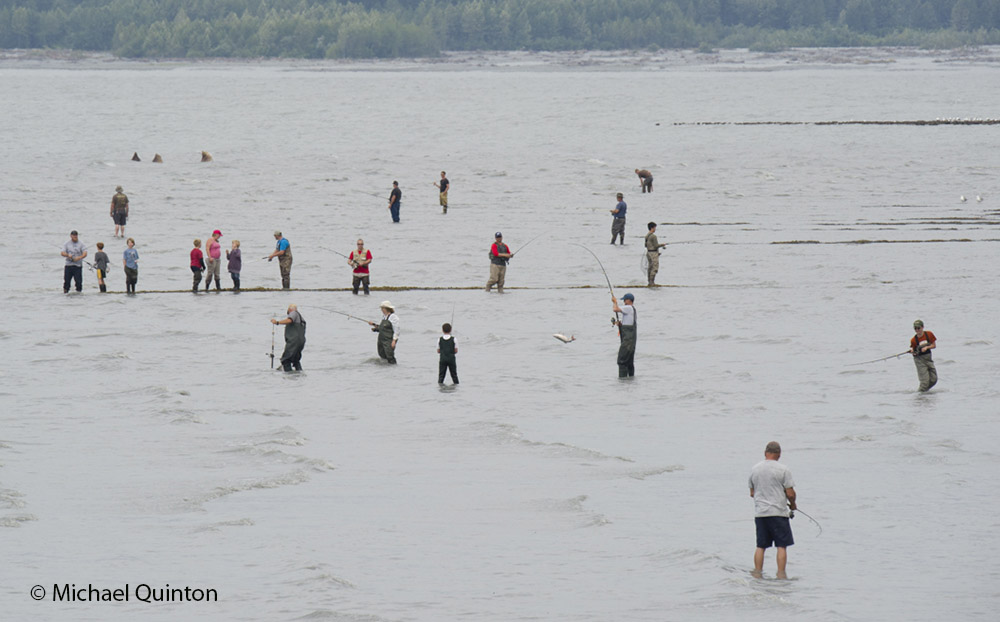 Pink salmon attract thousands to coastal Alaska.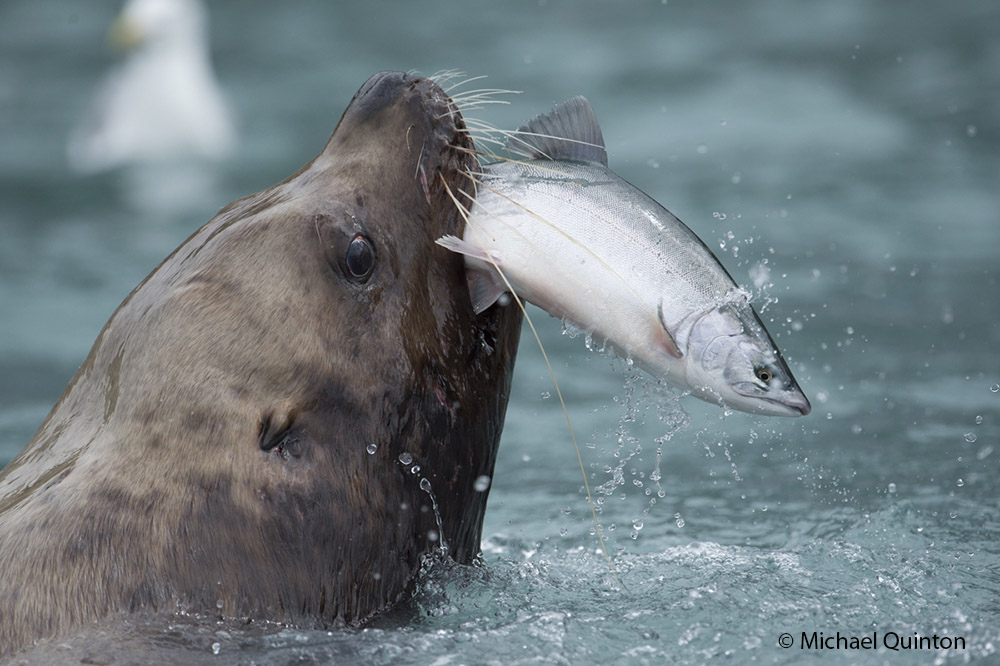 Stellar's sea lions follow the large schools of pink salmon to the estuaries near their freshwater spawning streams.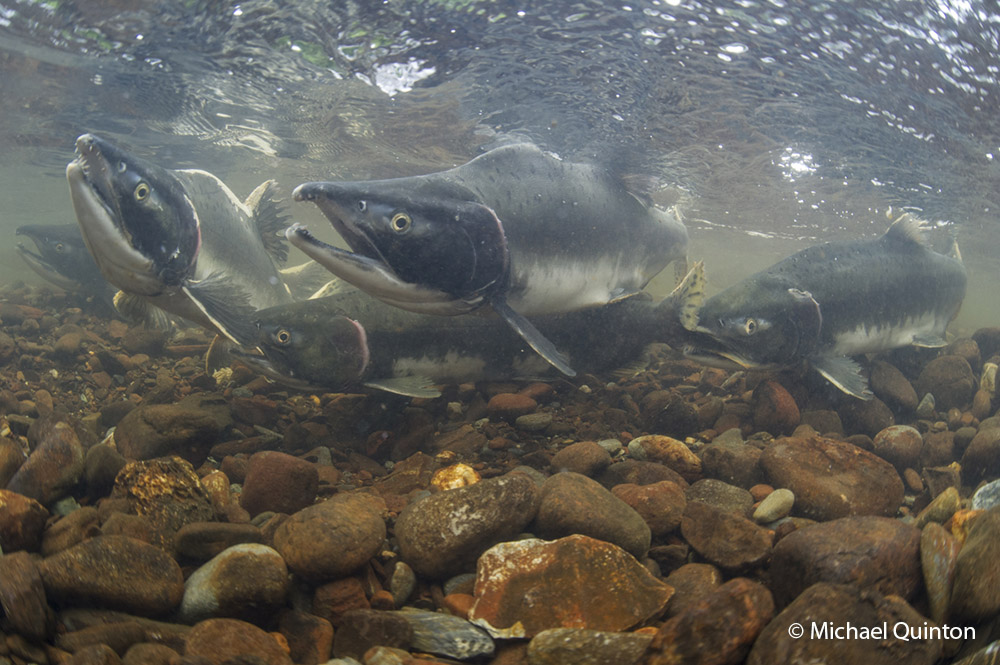 Pink salmon on their freshwater spawning stream.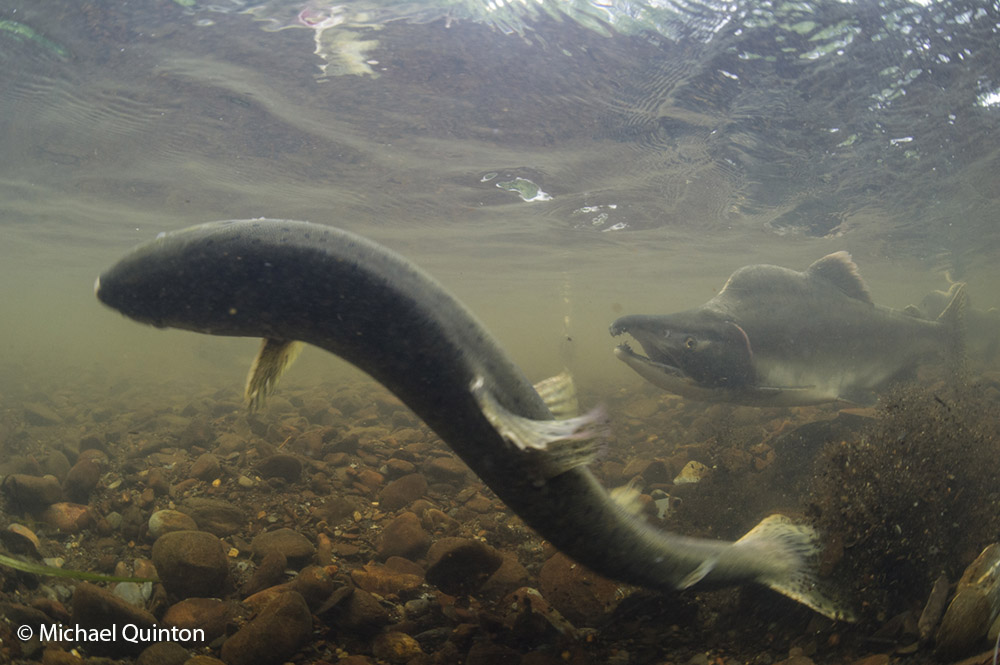 As a female pink salmon digs a nest or redd in the gravel.  Her powerful tail sends jets of water into the gravel bed washing away  silt that would smother her eggs.  A hook-jawed male hangs close by ready to fertilize her eggs.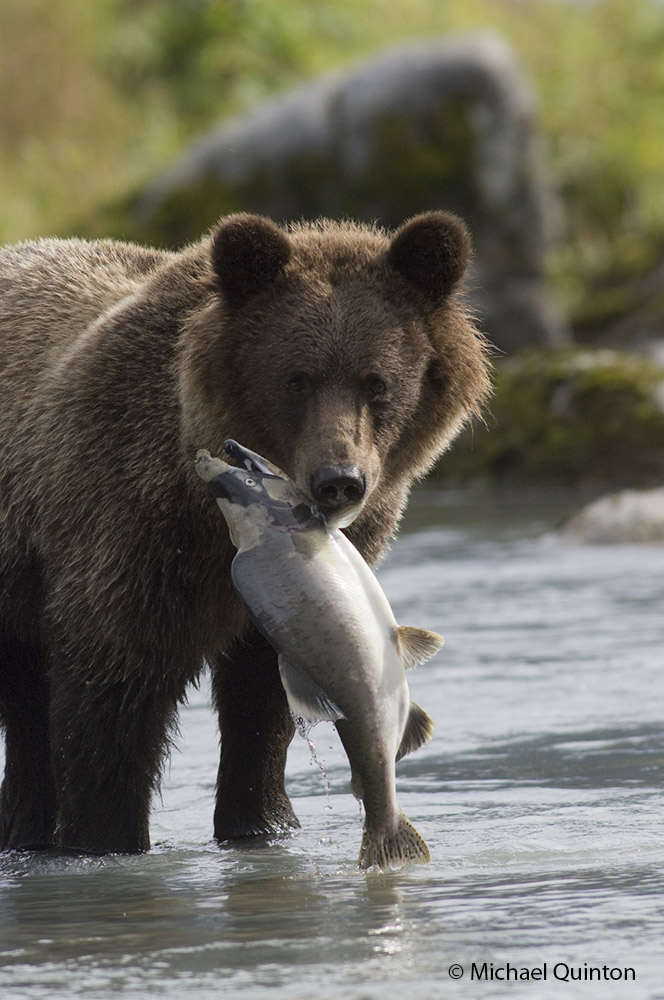 A young brown bear is proud of his catch, a large male pink salmon.  Well fed predators, like grizzlies, sea lions and gulls  get picky and soon target only females for their eggs.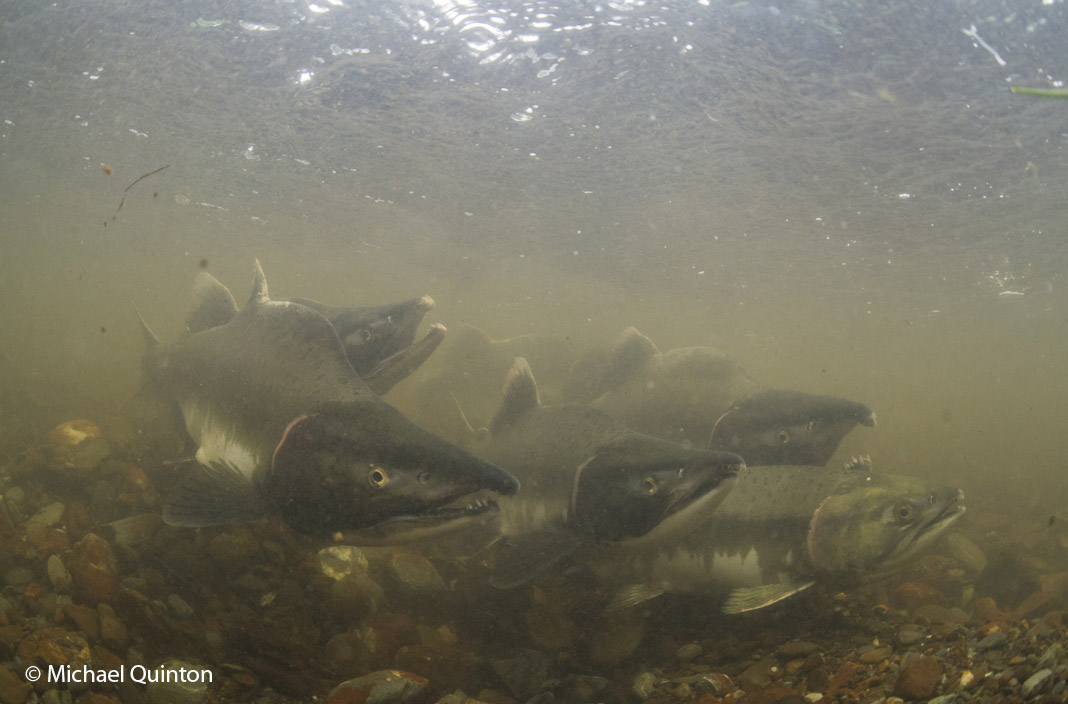 Heavy rains turn clear spawning streams murky.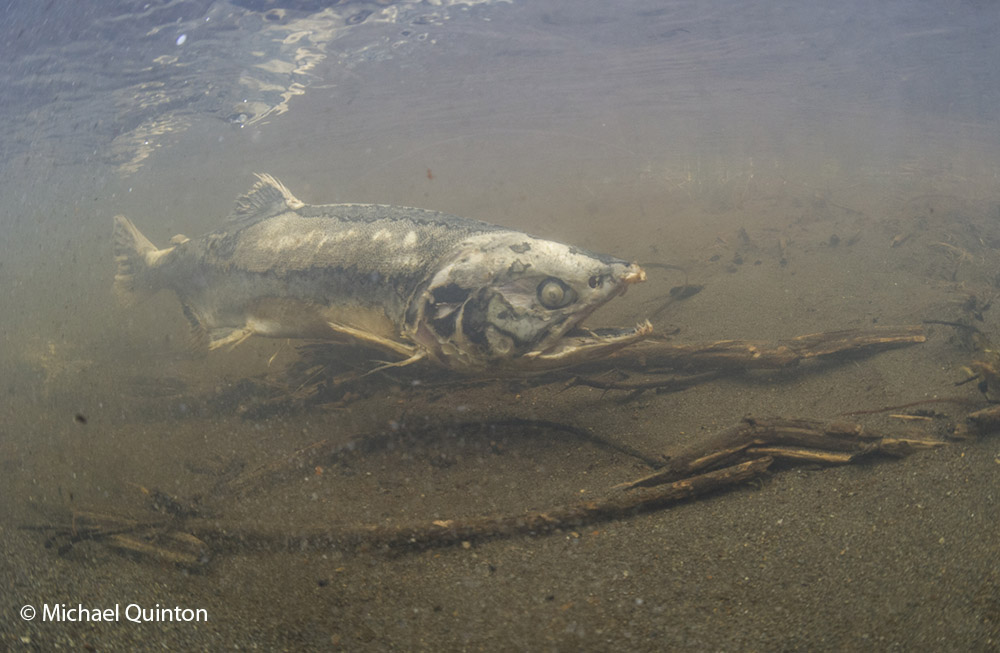 A spawned out pink salmon slowly decays, goes blind and will soon die.