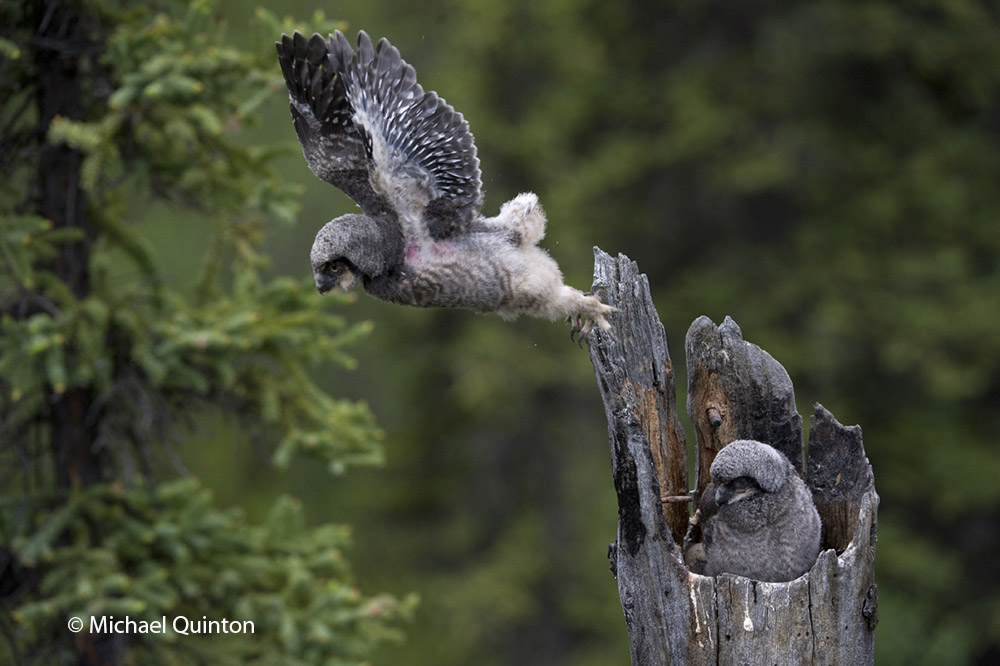 Though unable to fly three-week old hawk owlets are ready to make the leap.
For young hawk owls the ground is a dangerous place.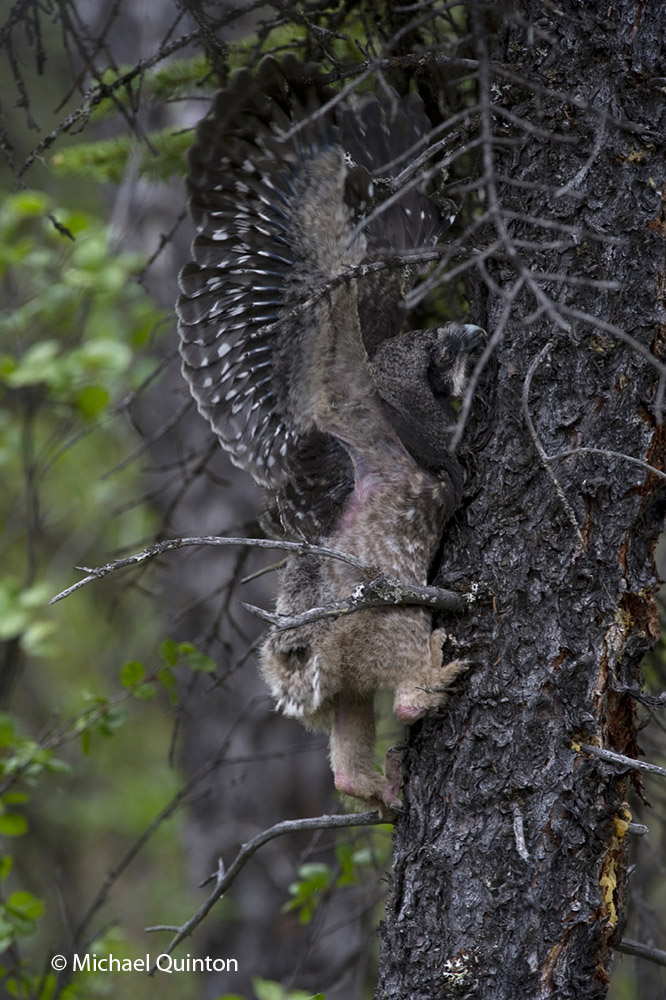 Using talons, wings and beaks hawk owlets climb thick black spruce.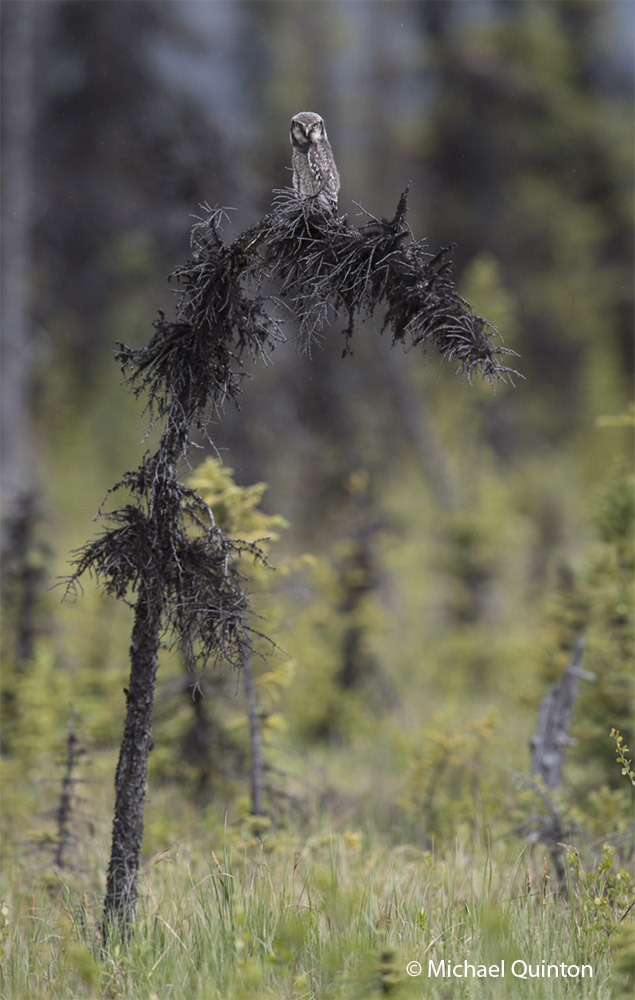 When I approach the hawk owlet tries to be inconspicuous by compresses its feathers.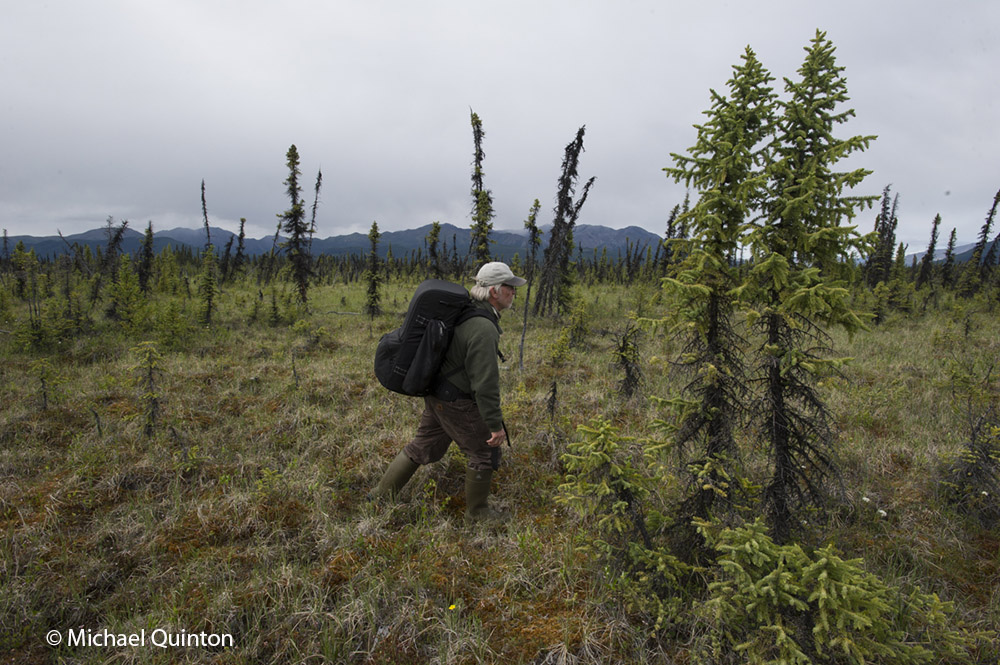 The going is tough through the black spruce bog as I photograph a family of hawk owls on the move.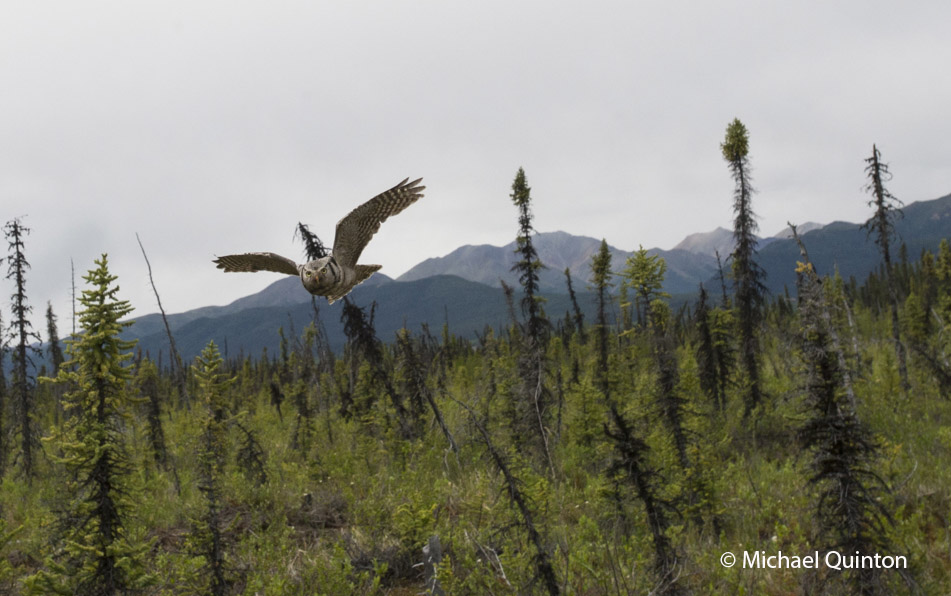 Mother owl has five owlets nearby and I am not welcome.  She is very quick and very aggressive and I must be stay sharp to avoid being blind-sided.  Once while my guard was down she struck me in the face.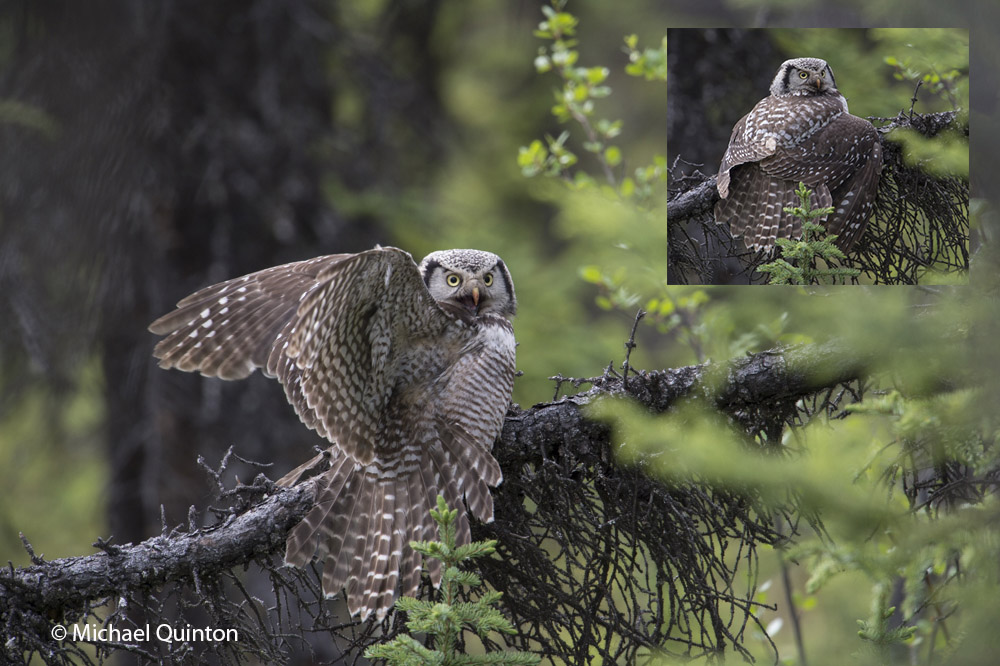 The female feigns injury attempting to lure me away from her owlets.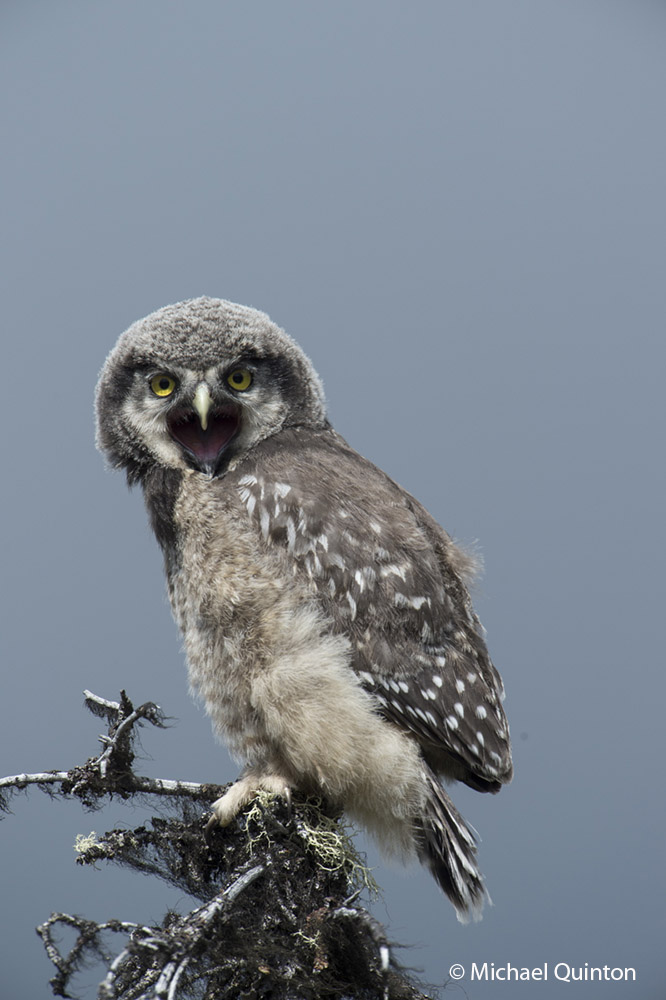 Nearly two weeks out of the nest, this owlet can fly short distances. The hungry owlets must compete for the food deliveries.  Being the loudest and most conspicuous is rewarded with food.  This competition gradually leads them far from their nest.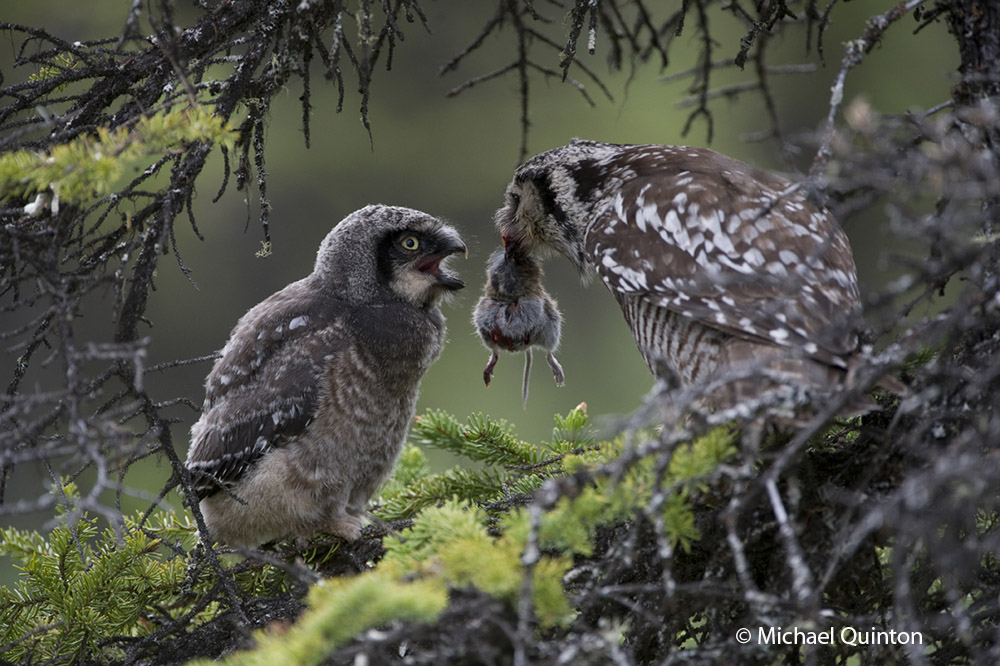 The male does the bulk of the hunting even after the owlets have fledged.  He feeds his young a red-backed vole.