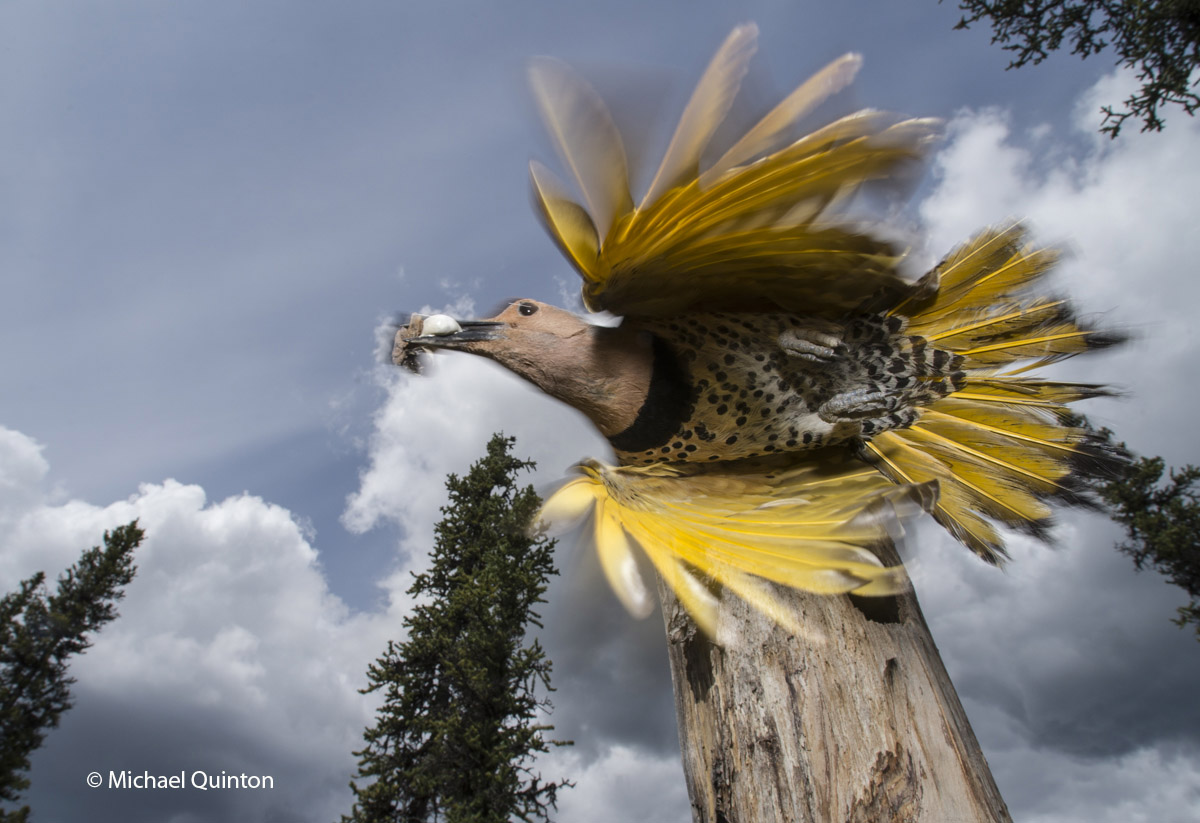 TAKING OUT THE TRASH  A female northern flicker bursts out of her nesting cavity with a fecal sack.
A pair of beautiful northern flickers has again taken up residence in our big back yard to raise a new generation.  Their distinct repertoire of territorial calls and hammering adds a welcome touch of wilderness.  These yellow hammers are perhaps the most striking birds of the northern boreal forest. As they dart about their forest territory flashing their brilliant feathers of gold I am unable to resist the temptation. I simply must try to capture some of their uncommon beauty with my cameras.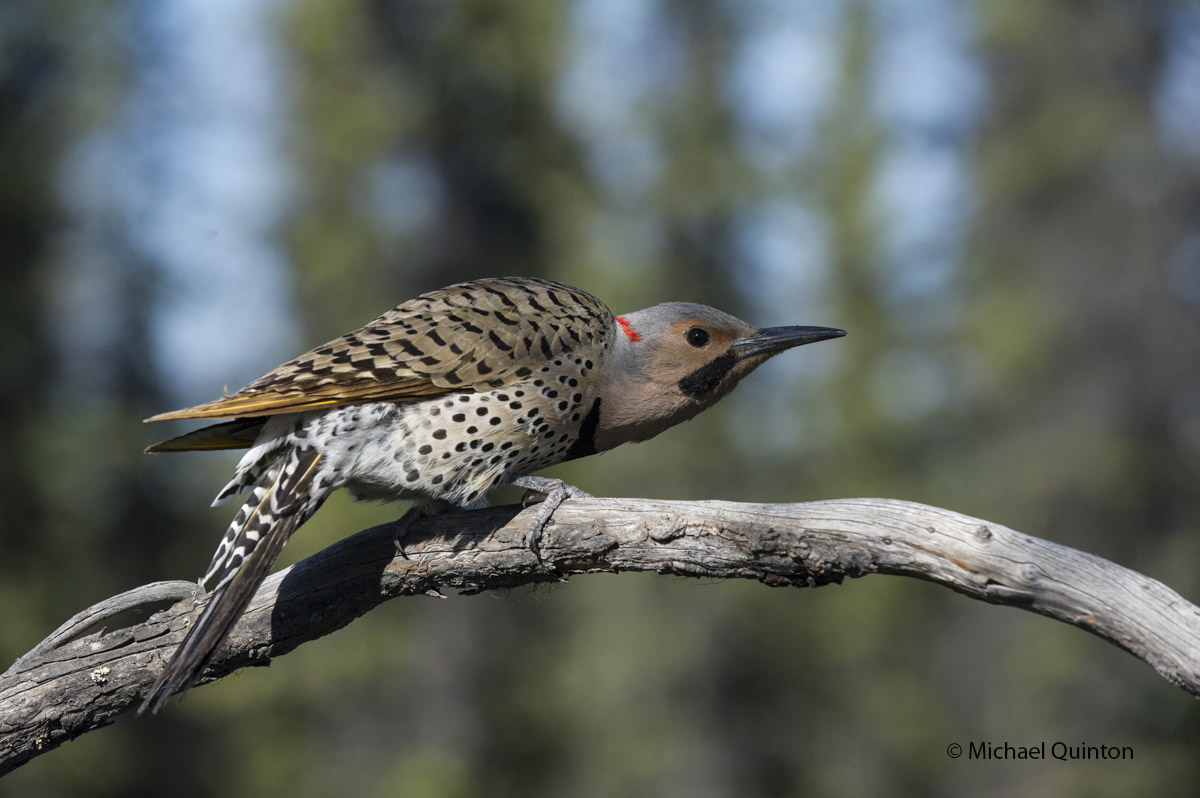 An adult male northern flicker perches close to his snag in the black spruce forest watching for trespassers or a possible mate.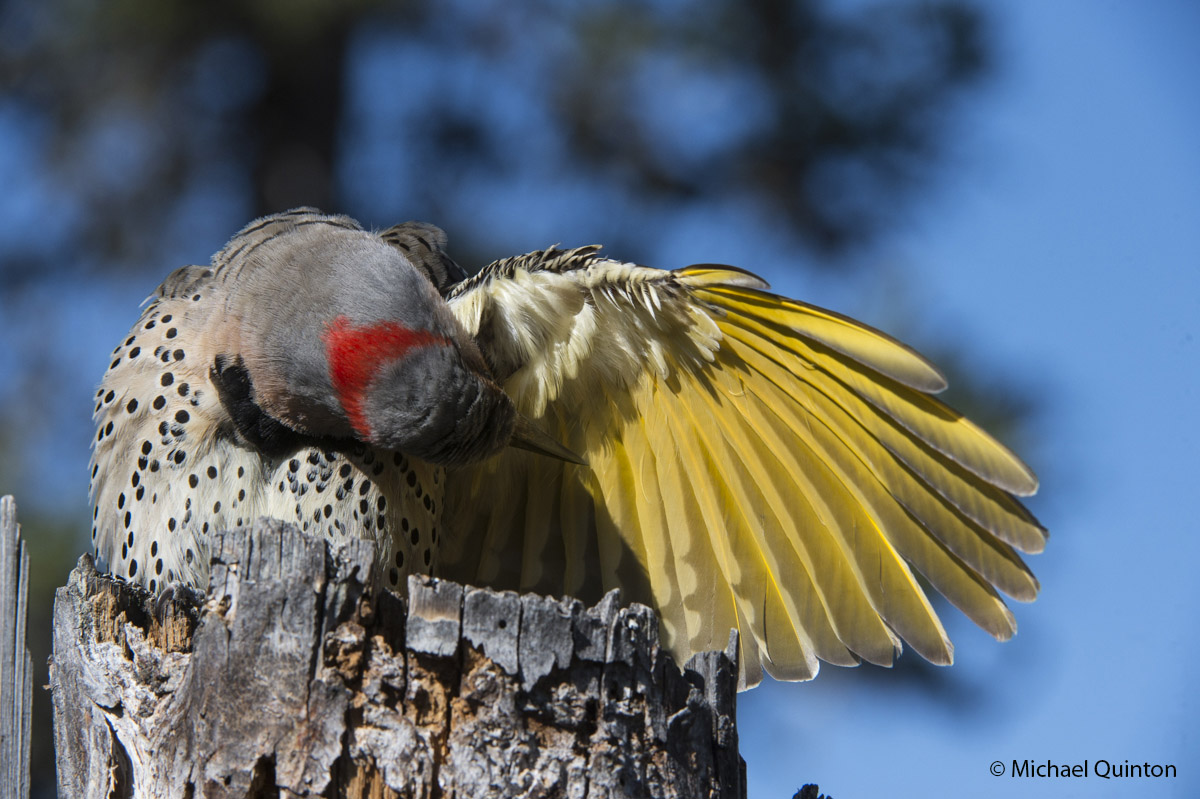 The male flicker perches atop his dead snag, the center of his territory and preens his golden plumes.
The male, left, has attracted a female to his territory.  Constant calling and drilling lures his mate to the finished nesting cavity.
Female, left, and male northern flickers take turns in cavity prior to nesting.  Their presence detours other flickers as well as red squirrels who might want to take possession of the cavity.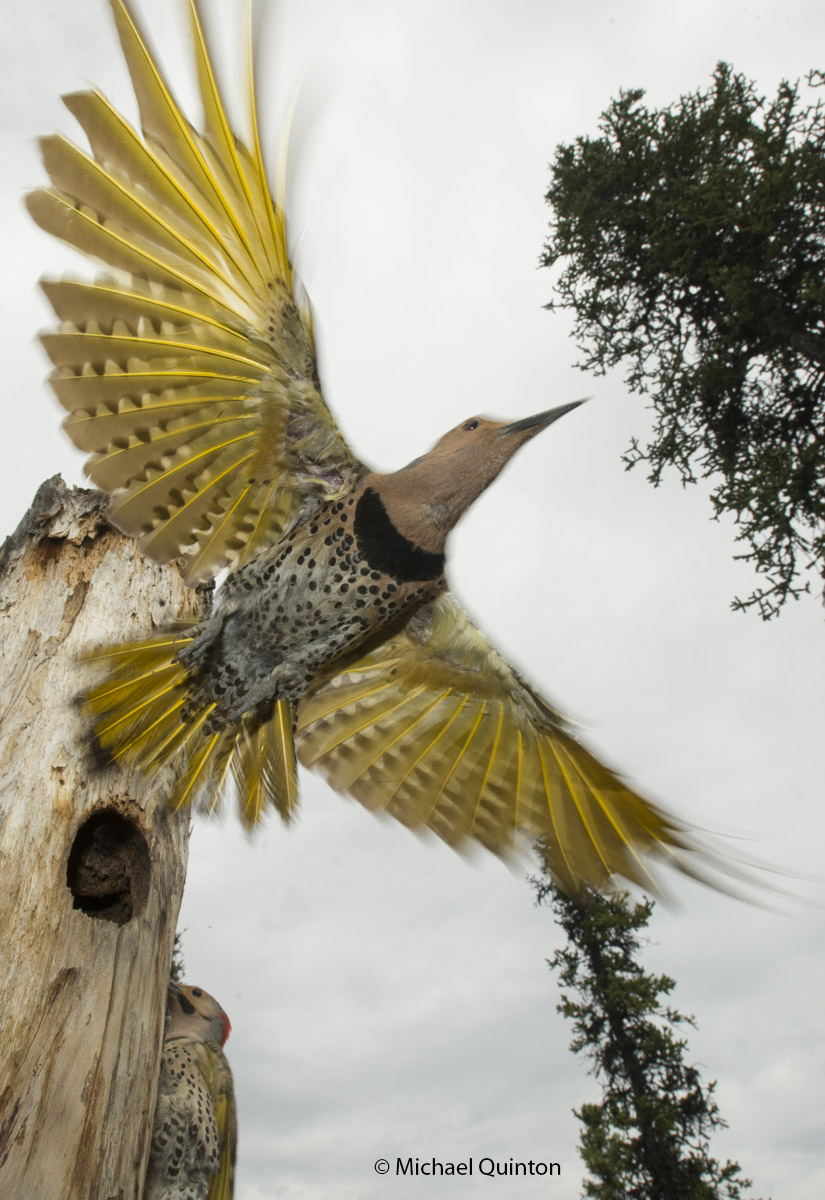 When the male arrives at the nesting cavity his mate flies off.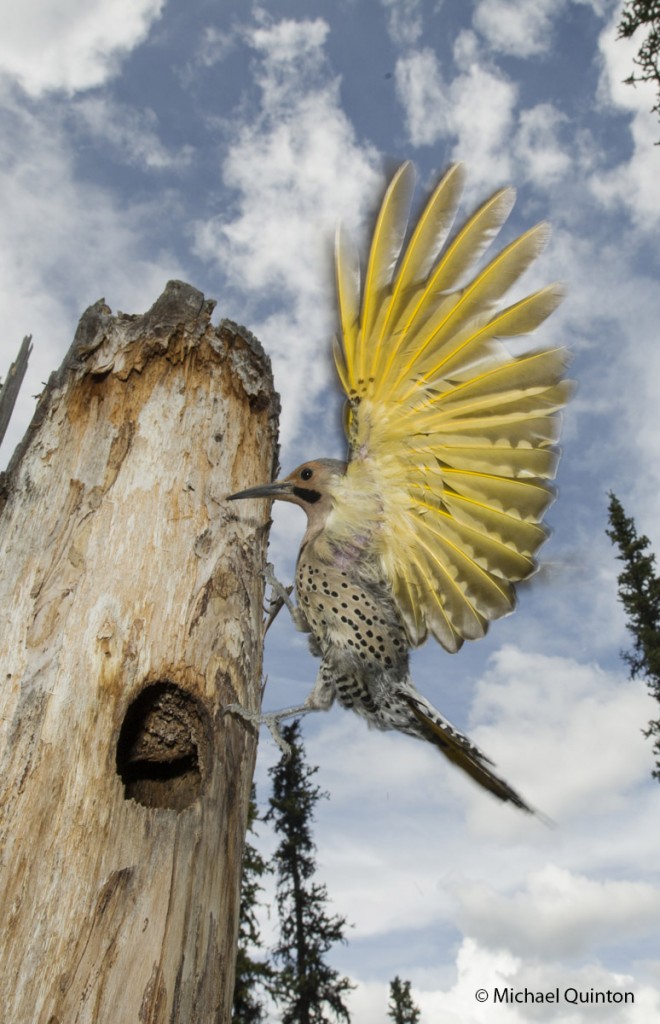 The male arrives at the nesting cavity to feed the week old chicks inside.  At his arrival, the chicks buzz with the anticipation of a meal.  Some claim this buzzing sounds like a nest of bees or wasps and will detour threats.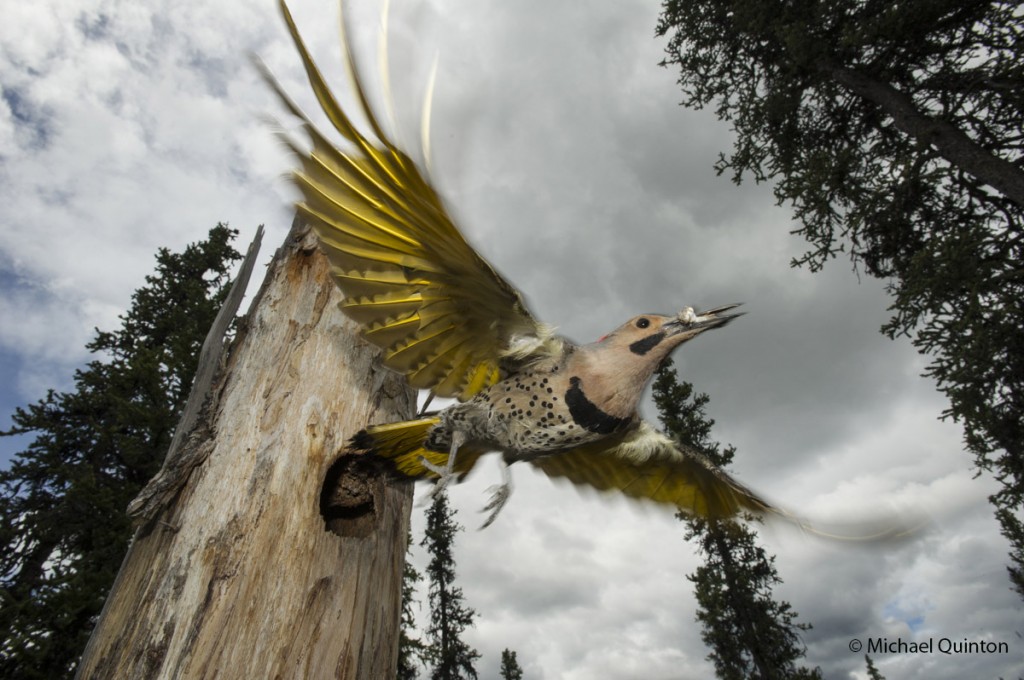 After feeding the chicks a meal of regurgitated ants and larva, the male flies off with a fecal sack.