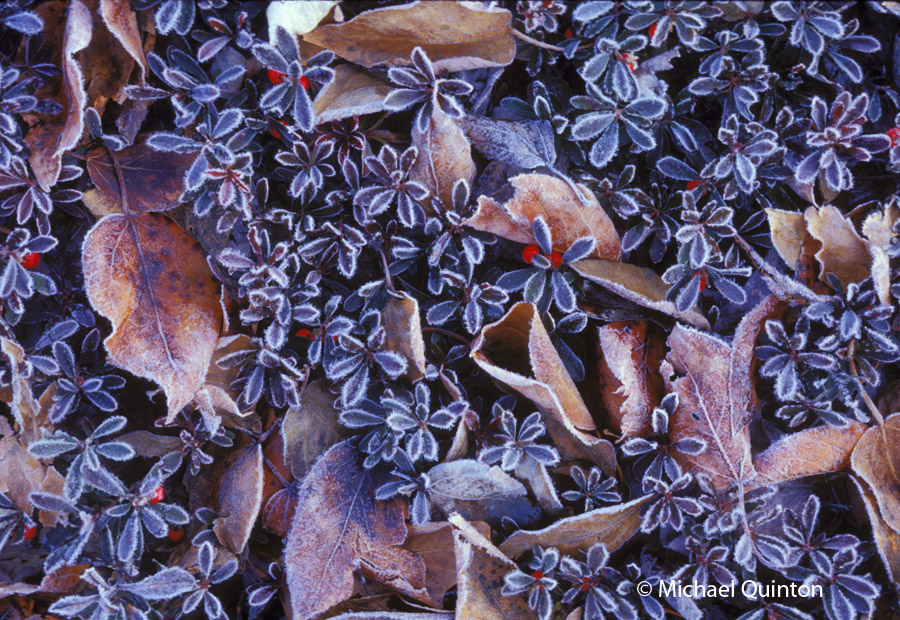 Frosty kinnickinnick and poplar leaves.
Fall colors are a favorite subject of photographers.  But don't forget to look down. That world beneath your feet is easily overlooked.  Give forest understory pictures adequate depth of field by stopping down to F 16 or F 22.  Focus on the most interesting details.
While my wife, Cindy and I picked  high bush cranberries I noticed several  beautiful, colorful and cryptic moths.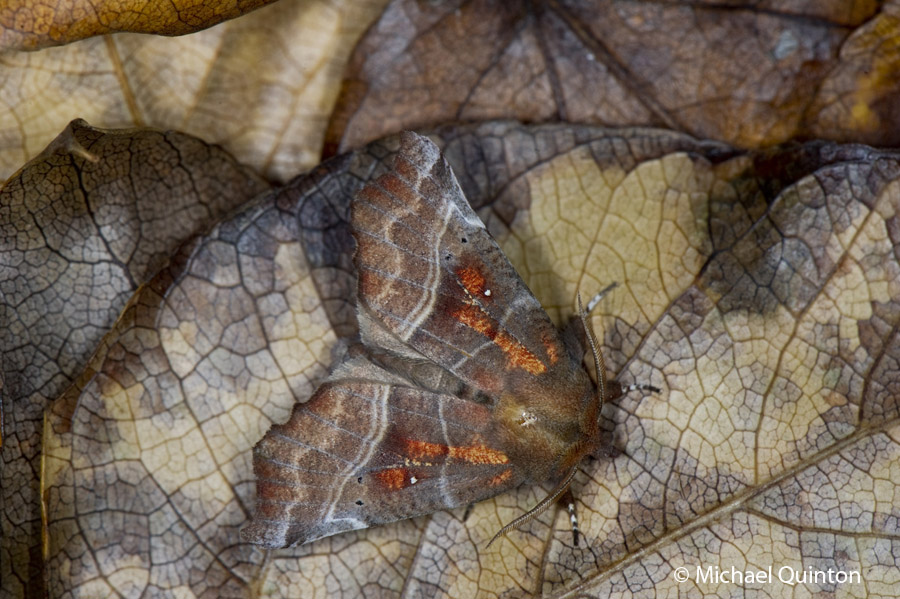 Scoliopteryx libatrix (L.) on poplar leaves.  Kneeling shooting straight down.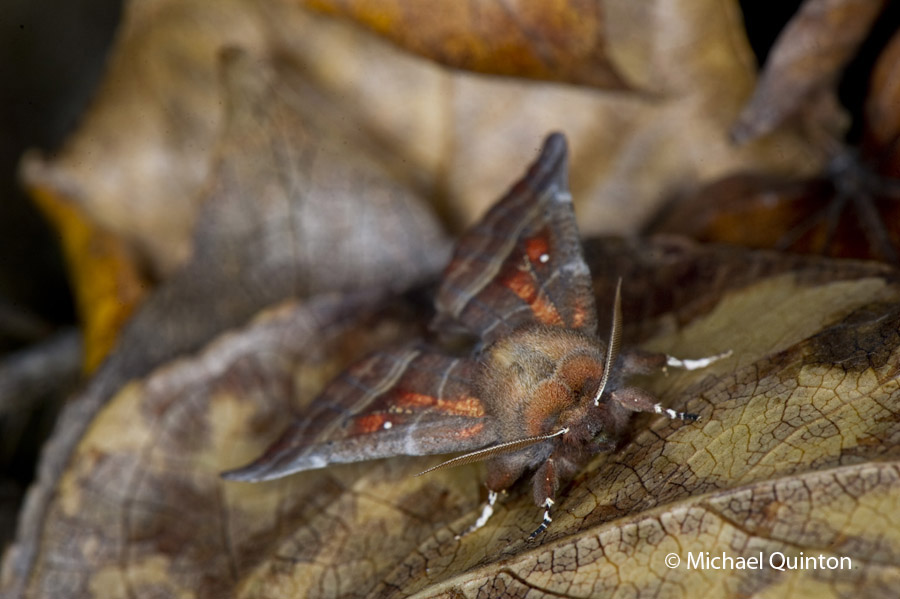 Scoliopteryx libatrix (L.). Lying prone shooting straight on.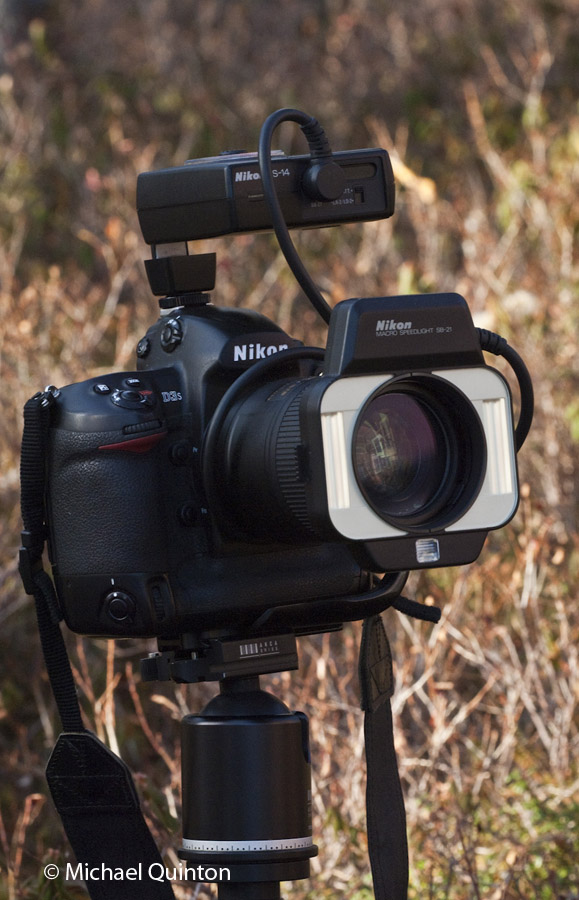 Nikon Macro Speedlight SB-21B and Nikon105mm AF macro on a Nikon D3s.
For the moth photos I used my twenty year old Nikon Macro Speedlight SB-21B and the very sharp Nikkor 105mm AF macro.  This combination allowed me to shoot the close-ups hand-held. I shot at F 19 and a 1/45 of a second shutter speed.  The flash provided a quick burst of light making a hand-held shot with such a slow shutter speed possible.  And with F 19 there was enough depth of field.
I called on Clifford D. Ferris to help me identify the moth. Cliff, Professor Emeritus, University of Wyoming has been an avid Lepidoptera student throughout his life. Cliff specializes in North American moths – taxonomy and geographic distribution. He is the author of over 100 scientific articles, monographs, and one book (co-authored: Ferris & Brown, Butterflies of the Rocky Mountain States, U. of Oklahoma Press – now out of print) on Lepidoptera.  And, Cliff is a former president of The Lepidopterists' Society!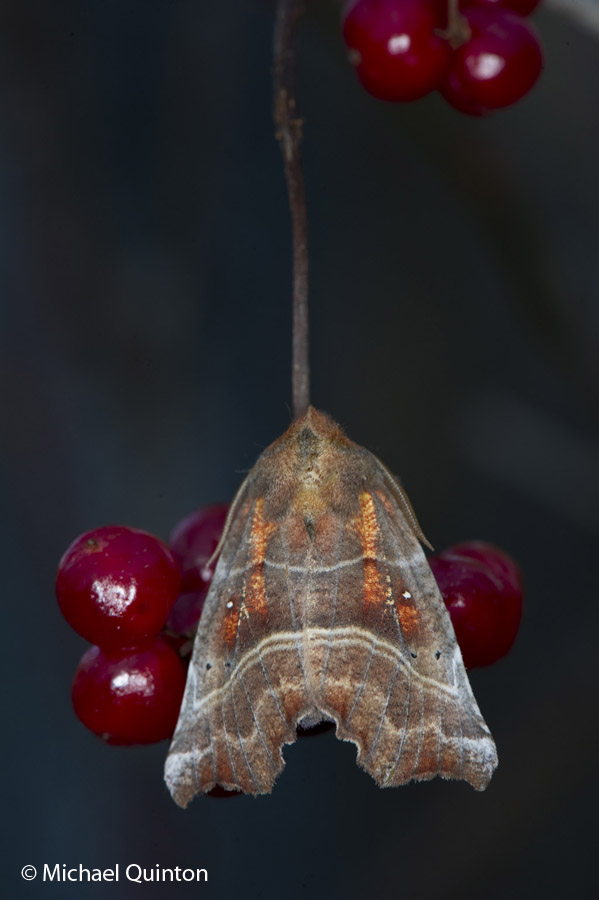 Scoliopteryx libatrix (L.) on high bush cranberries.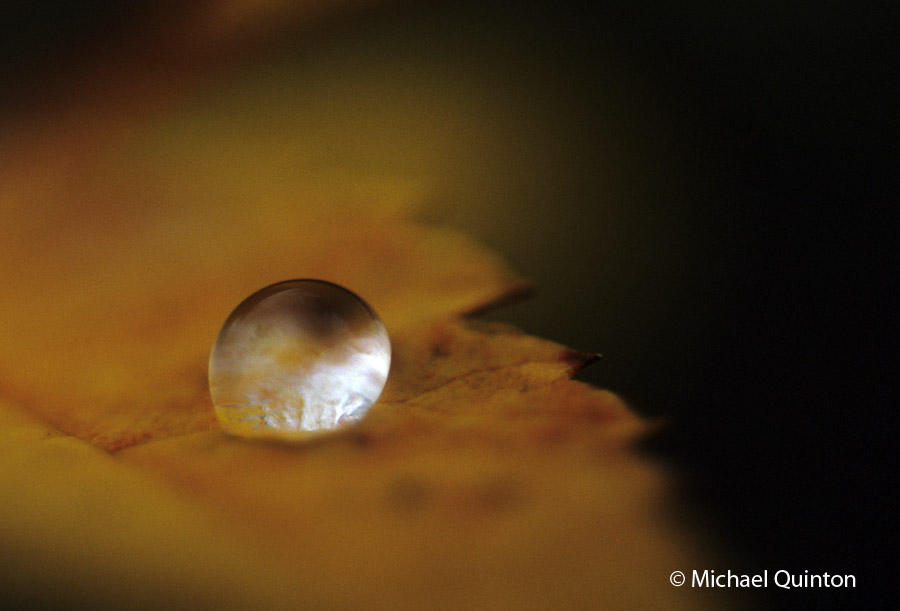 Water drop on shed birch leaf.
By using a small aperture of F 2.8 or F 4 in your close-ups you limit detail.  This effect allows for an abstract interpretation.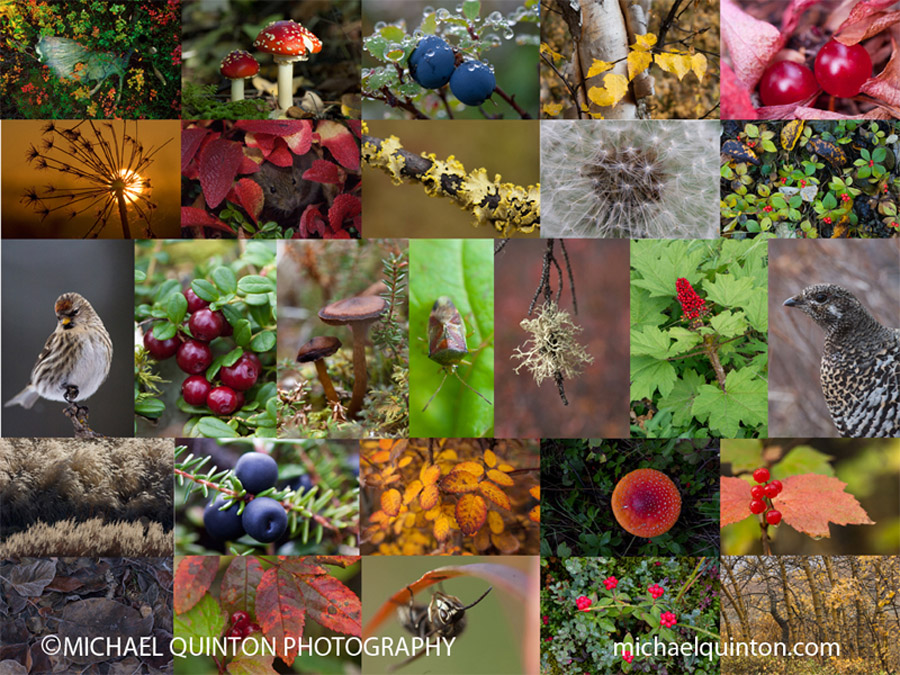 Happy shooting!