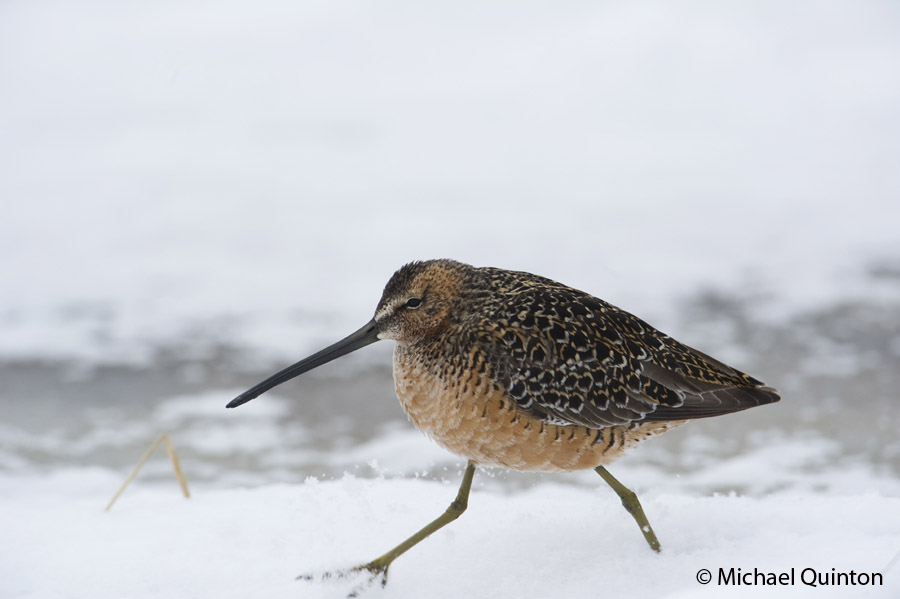 Long-billed dowitcher found interior Alaska still in the grip of winter.
What a difference one year can make.  This spring came earlier than normal to the Upper Copper River country in interior Alaska.  It was warm and without our
usual spring snow storms.  But last year, during the first week of May and at the peak of spring bird migration we were hard hit by a freak blast of winter weather.  More than two feet of heavy snow fell over a period of several days covering everything including most sources of food for migrating birds.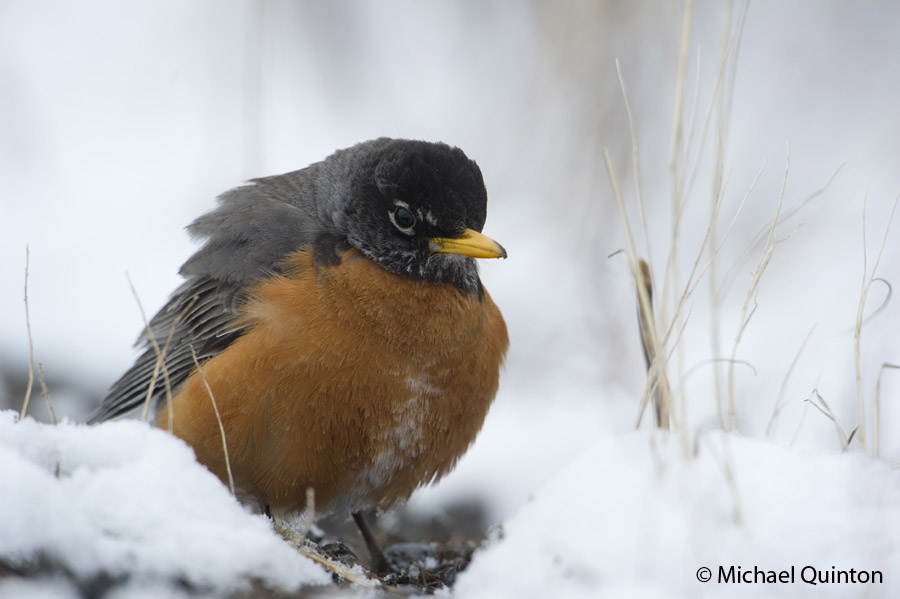 Robin
The only snow free zones were the highways kept plowed and this is where
a variety of migrating birds huddled including varied thrush, robins, white-crowned sparrows, golden crowned sparrows, lapland longspurs, Brewer's black
birds, golden plovers, solitary sandpipers, yellow-legs, common snipes. the
thousands of birds stranded on the roadways were at the mercy of traffic.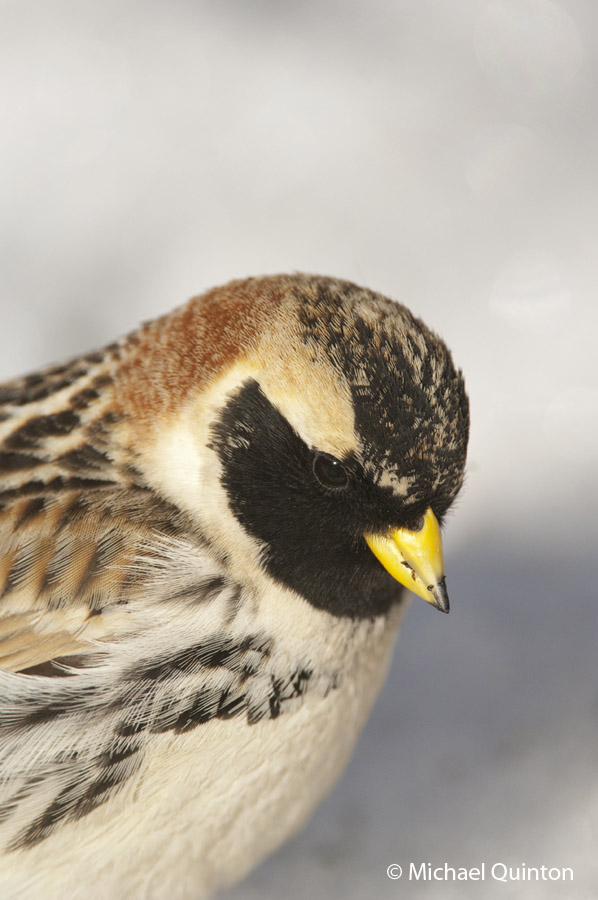 Lapland longspur
Even the vehicles that slowed down would hear and feel the constant thud of small birds being killed.  But the slaughter did give some of the birds a source of food.  Up to five birds, usually sparrows would be huddled around a dead bird pecking at it.
White crowned sparrow took advantage of one of the few food sources available when heavy snows buried interior Alaska, pussy willows.
Close to my home in Slana a group long-billed dowitchers hung out at a small frozen pond for weeks.  As the pond slowly thawed they could probe the mud.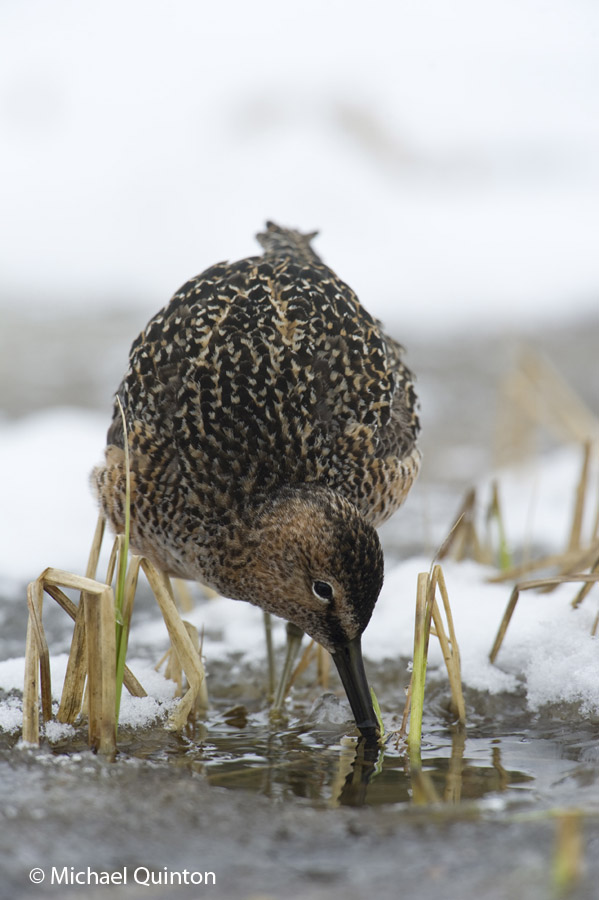 Long-billed dowitcher
A small group of golden plovers were not so lucky. Without food for over a week, they could not continue their migration to the tundra and one by one I found their bodies along the road.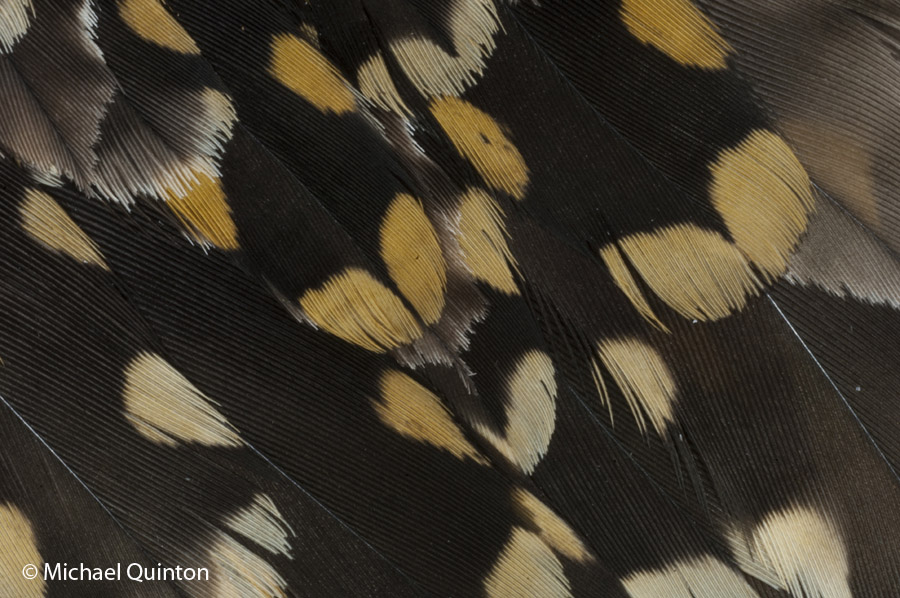 Plumage of a golden plover tyhat died of starvation.