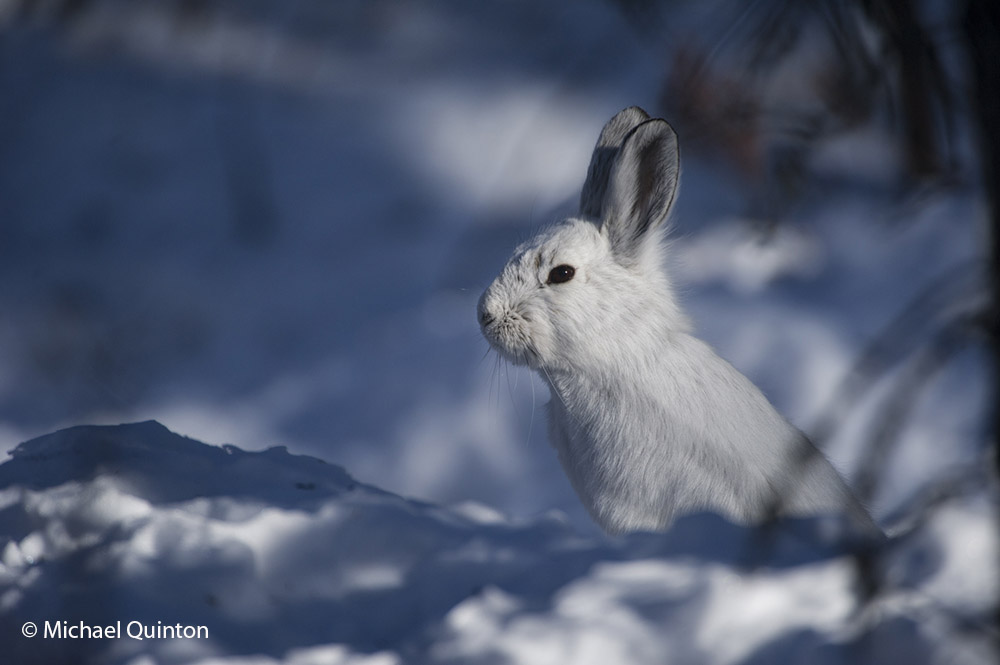 In early March, snowshoe hare (Lepus americanus) tracks began to appear where none had been all winter long. I guess the solitary males are out and about looking for females. The snowshoe hare cycle has been on the upswing for a couple of years but the hares are still uncommon in most of the black spruce forests around our place on the northern edge of Wrangell/St. Elias National Park. High quality hare habitat, mixed forests with willow and alder thickets are the nucleus of hare populations and often the only places where hares are common during low-cycle years . These "bunny patches" are where snowshoe hares multiply and disperse.  A rising (or falling) hare population has a big impact on most predators and their prey.  With snowshoe hare populations locally low, their main predators, lynx, red fox, northern goshawks, great horned owls and even northern hawk owls are low as well.  Low numbers of predators has relieved pressure on prey species such as spruce grouse and snowshoes allowing them to recover.  Grouse populations have the ability to rebound rather quickly as we have seen them do locally.  All these cycles are driven to a large degree by the rise and fall of snowshoe hares.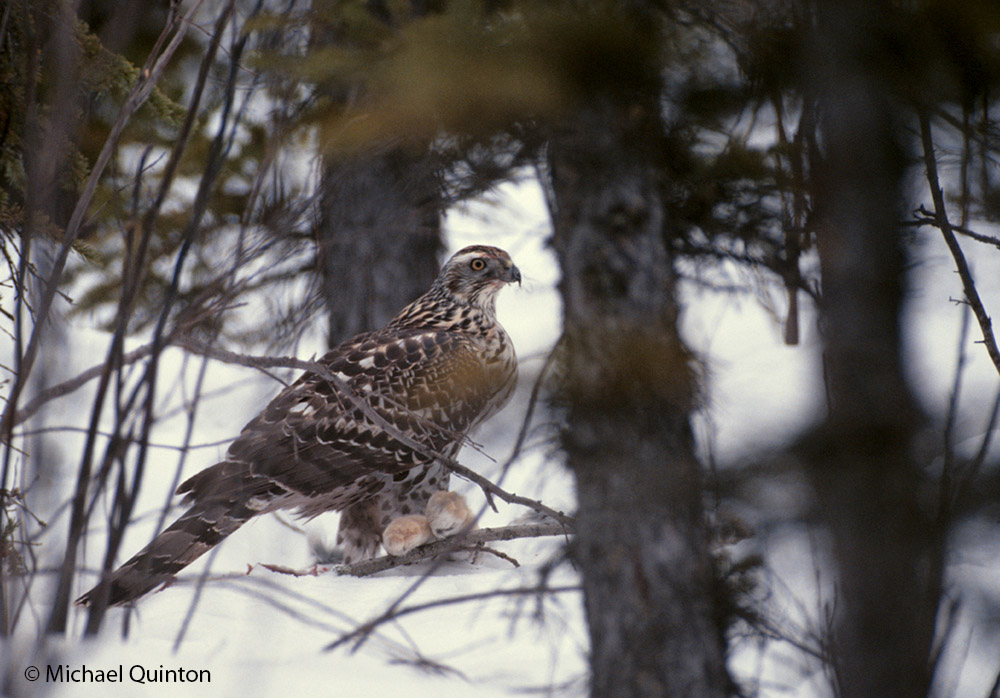 Northern goshawk with immature plumage has killed a snowshoe hare in the black spruce forest.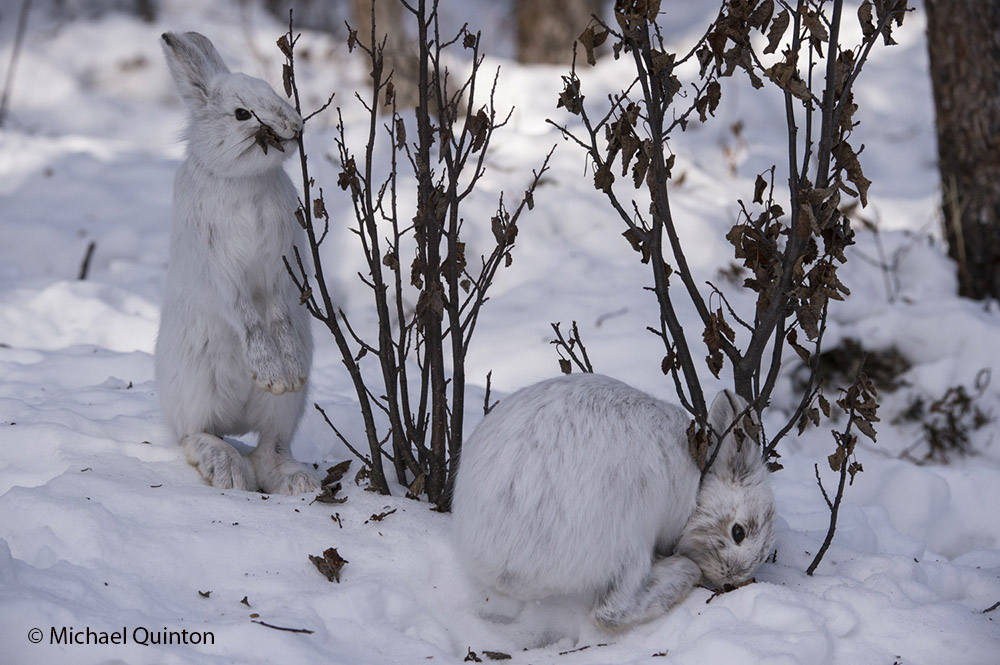 A pair of snowshoe hares feed on the dry leaves of an alder.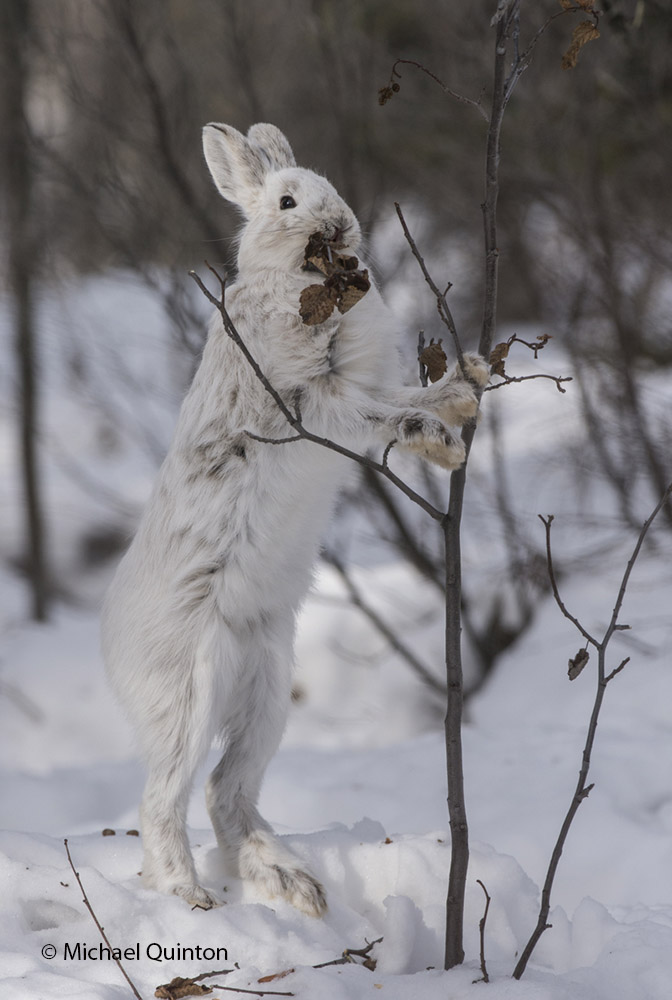 Standing tall a snowshoe reaches alder leaves over two feet high.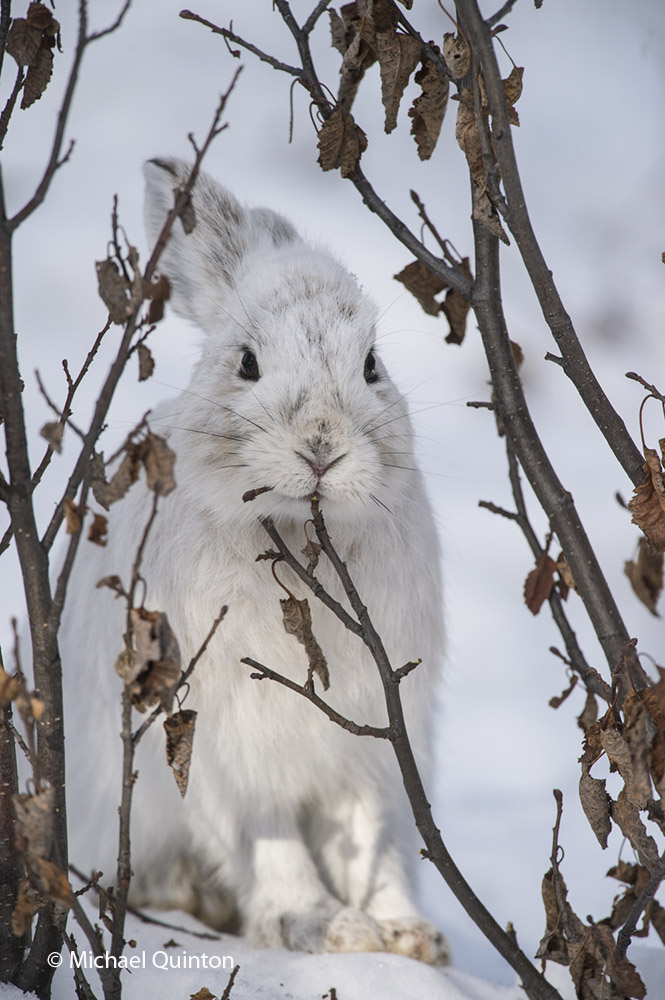 Dry alder leaves and twigs are important food for the snowshoe prior to spring.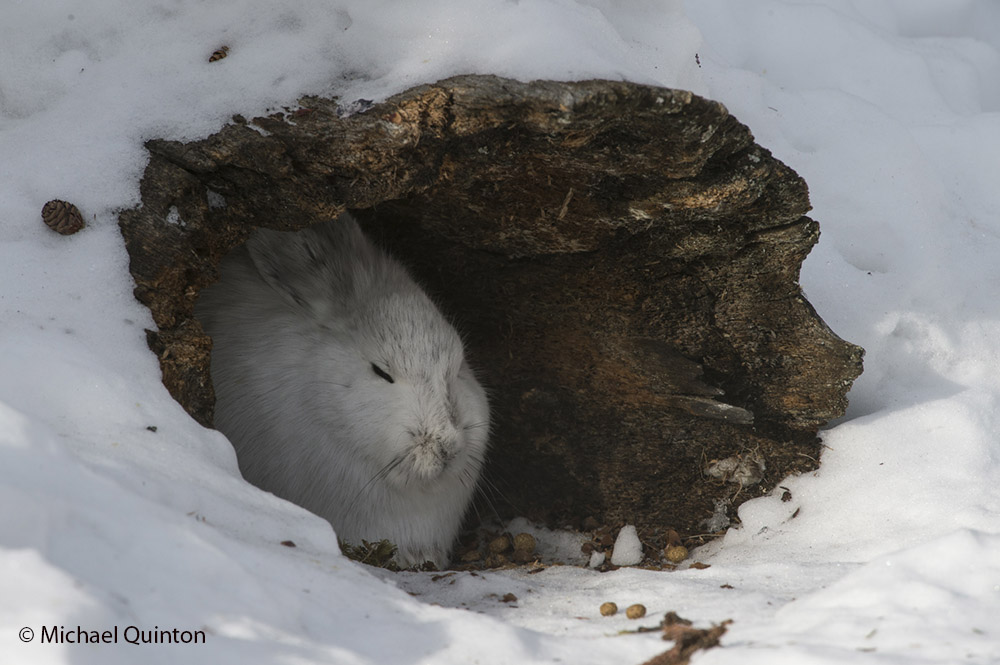 A snow-covered hollow log is a perfect place for a snoozing snowshoe hare.