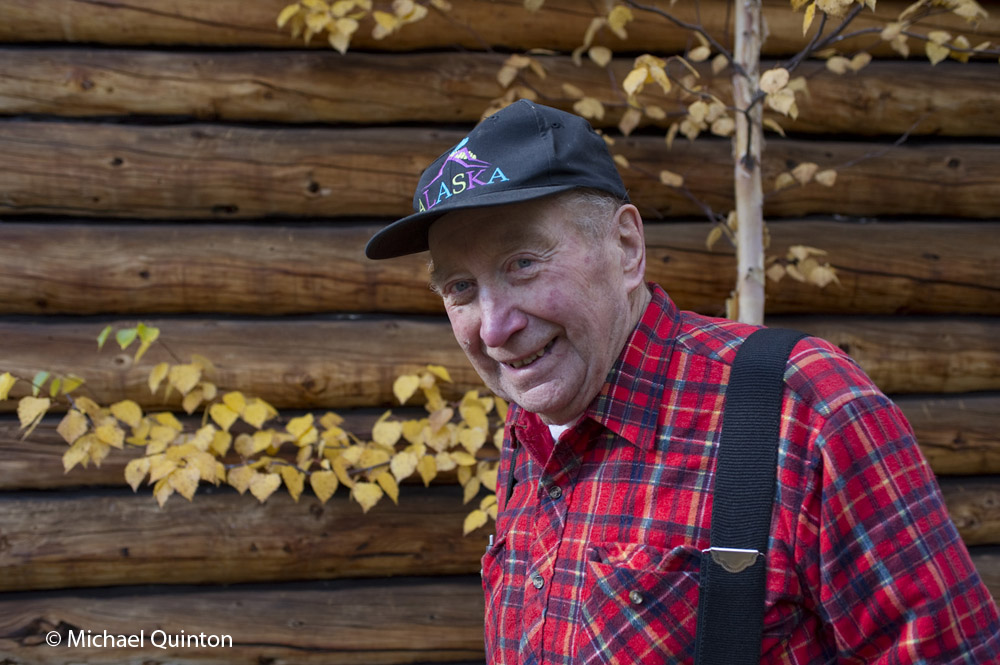 Fred Rungee at his cabin in September 2011.
Fred Rungee, everyone's favorite mountain man in these parts, passed away on March 27, 2015 after spending more than 70 years in the Alaskan wilderness. He was ninety-three.  After retiring from the BLM as a fire management officer, he moved to a remote valley near Slana, Alaska and built a cabin.  His cabin,  "a short two and a half mile hike up the creek and then another half mile of side-hilling along the lake",  kept Fred fit and ever young at heart.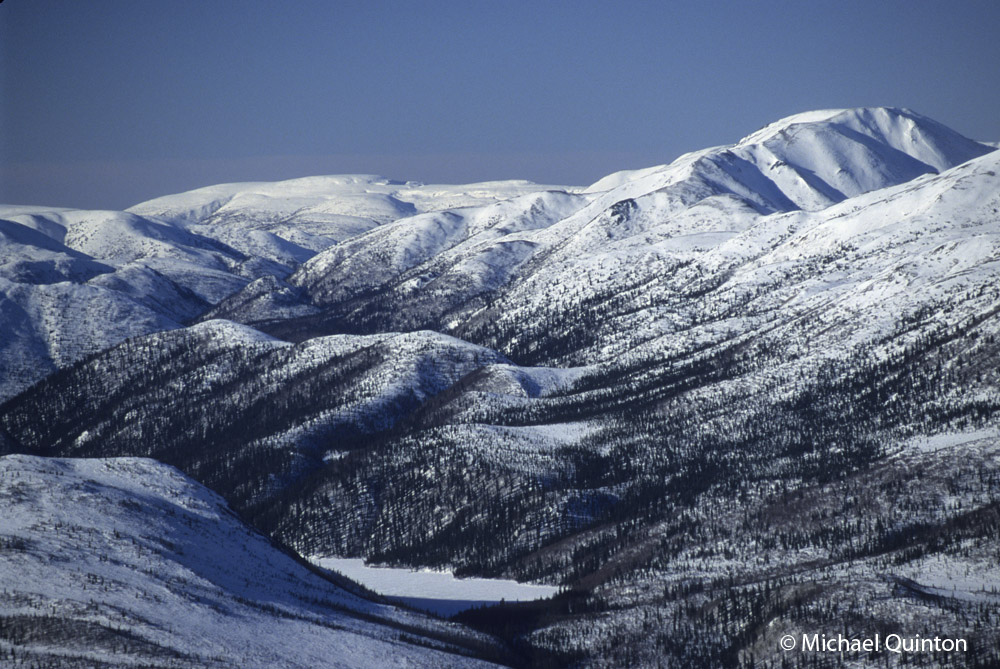 Fred's beloved Lake in winter. He loved the solitude of those long winter months.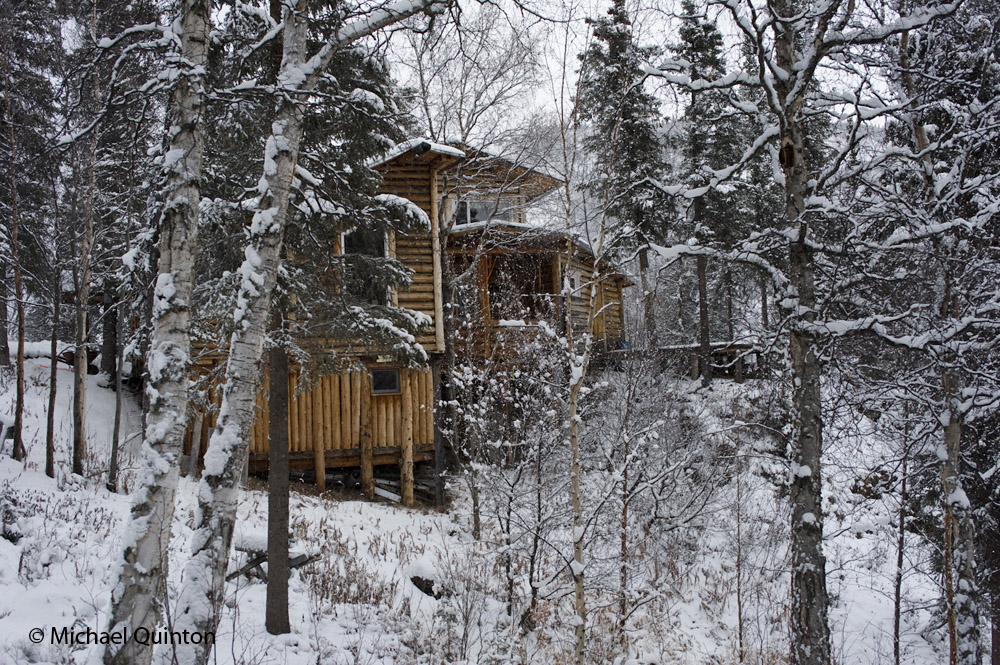 Fred's' cabin, perched on a bench of bedrock overlooking a wilderness lake, is bear-proof and beautiful.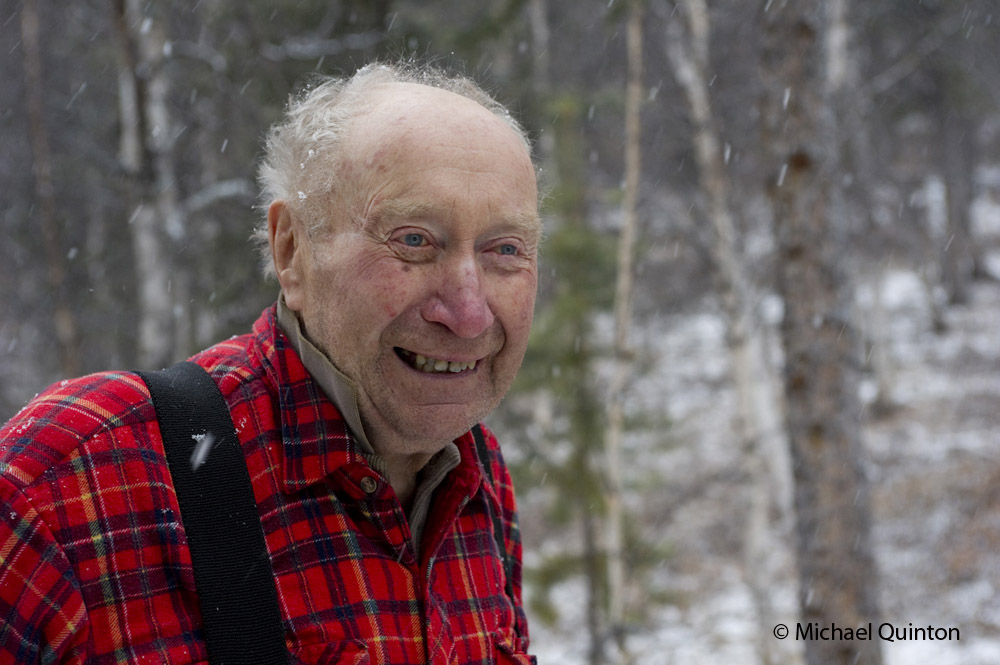 One of Fred's' final days at his wilderness cabin.
The old cross-cut saw kept the bears out of a small outbuilding.
Fred's bear story.  To listen to the audio clip, click on left side of the bar. Volume on right side.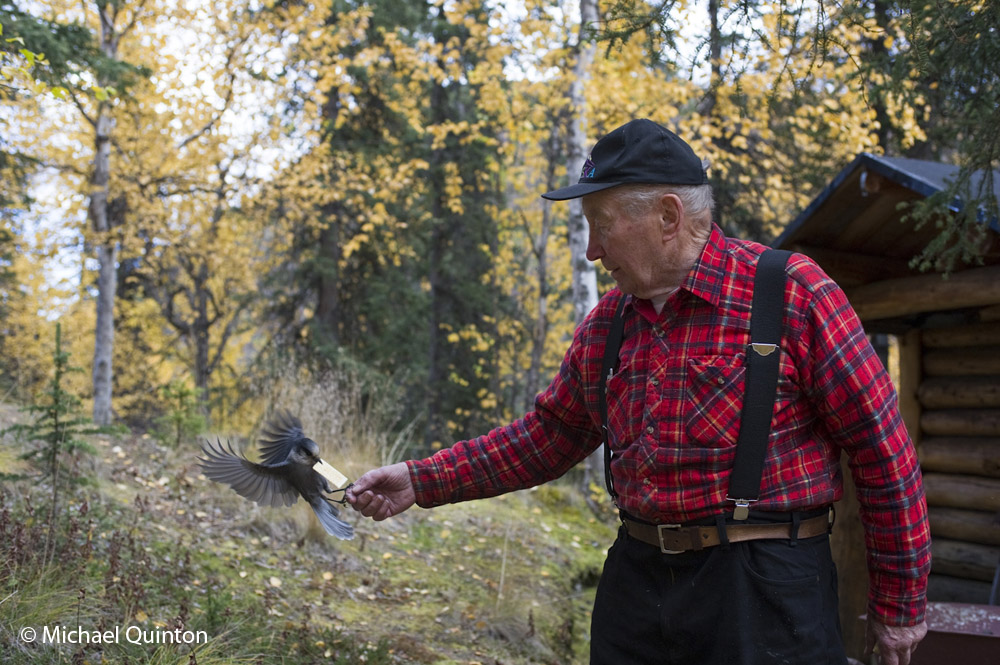 Fred loved his gray jays.
Walking the trail near his cabin.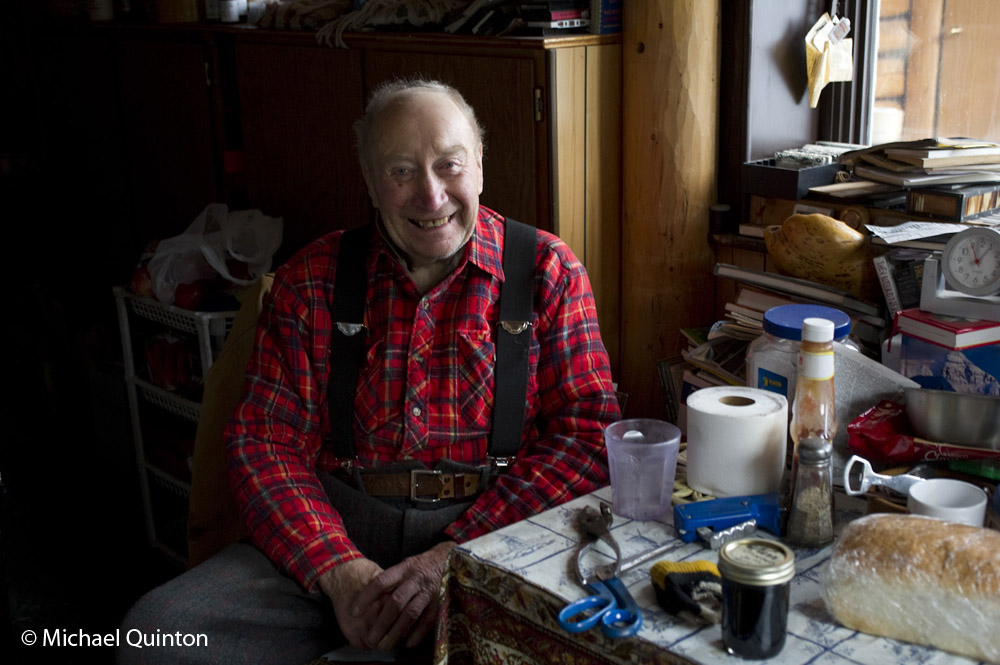 "Sit down and have something to eat."  Guests were always welcomed with a bite to eat. Living mostly out of tins of food, Fred claimed to have "traveled several miles" around the tops of those tin cans with a can opener.
Farewell Fred.