CURIOSITY
Curiosity, pure and simple, the kind my two year old grandaughter is full of, is an essential element for the creative photo naturalist
 THE PHOTO NATURALIST
Welcome to my new blog, THE PHOTO NATURALIST. I hope to share what little I have learned from forty years as a professional wildlife photographer.
Nature photography is nothing new, it's been around for onehundred and sixty five years. George Eastman's camera was manufactured in 1888. Pre-loaded with one hundred exposures, the Kodak Brownie had to be returned to the factory for processing and reloading. For the first time photography was available to everyone.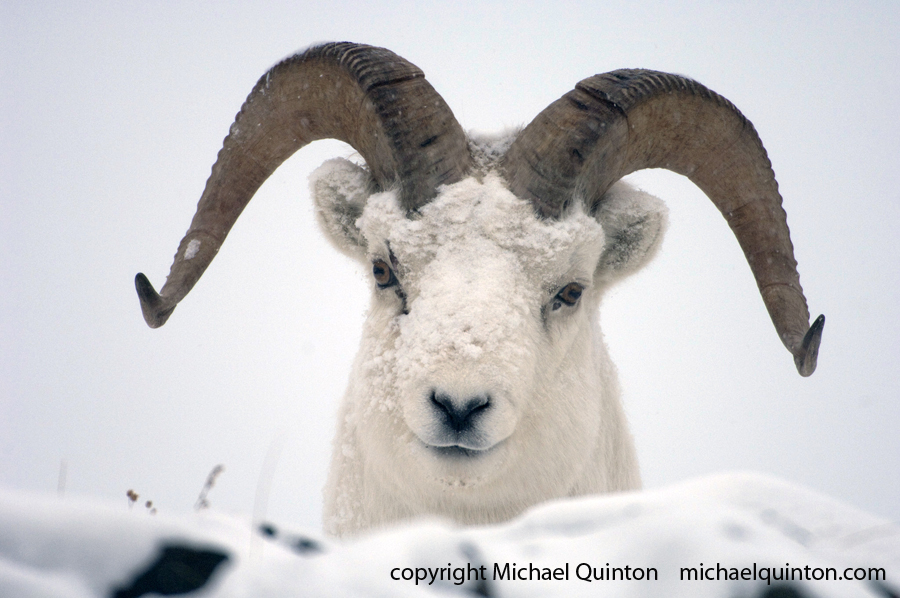 Who's coming?, seems to be what this young, snow dusted dall ram was thinking as he peered dopwn at me from the rocky outcrop.
But the last decade has brought tremendous technological advances to armies of amateur photographers. Everyone is producing photographs of high technical quality with today's digital equipment. But content trumps quality. What's the point of producing technical perfect photographs that mean nothing? Photographs with no message, no story, will leave the viewer with no reward for their effort. Nature photographers must combine creative photography skills with the skills of the naturalist. But today that is not enough. The successful nature photographer will bring their personal and unique perspecive to their subjects. It has never been so easy to make great photographs and yet never so difficult to become a great photographer.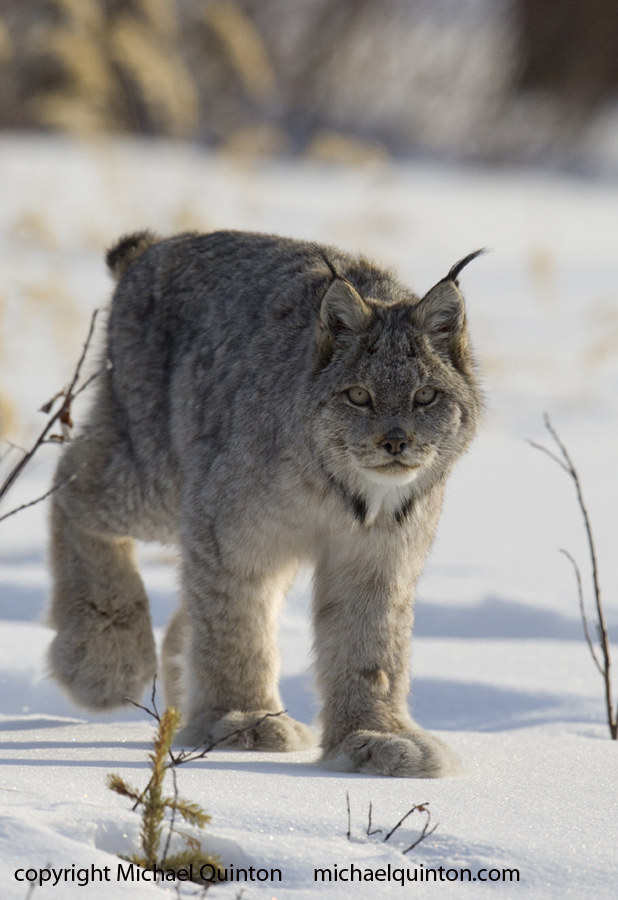 Curiosity prevails over caution. Lured by mimicking the call of a snowshoe hare in distress,a hungry lynx approaches close enough for photographs.
TOOLS OF THE PHOTO NATURALIST
What you'll need hasn't changed much over the decades, binoculars, a hand lens, field guides, a journal and of course a camera. But these essential tools will not take you very far without a strong curiosity about our natural world. There is still plenty of discoveries out there just waiting for the curious photo naturalist.
Michael Quinton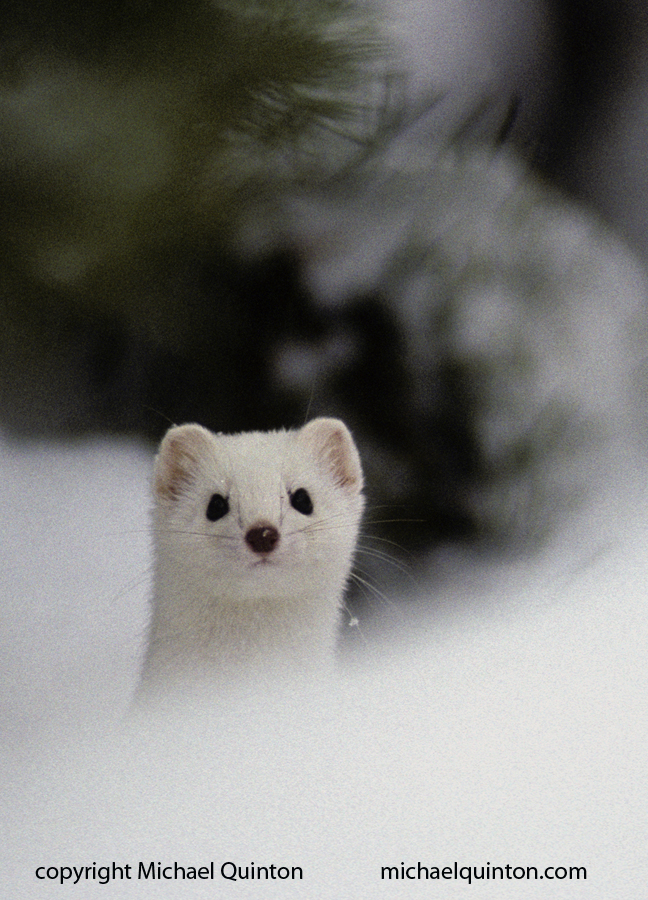 A long tailed weasel simply cannot resist its natural curiosity.