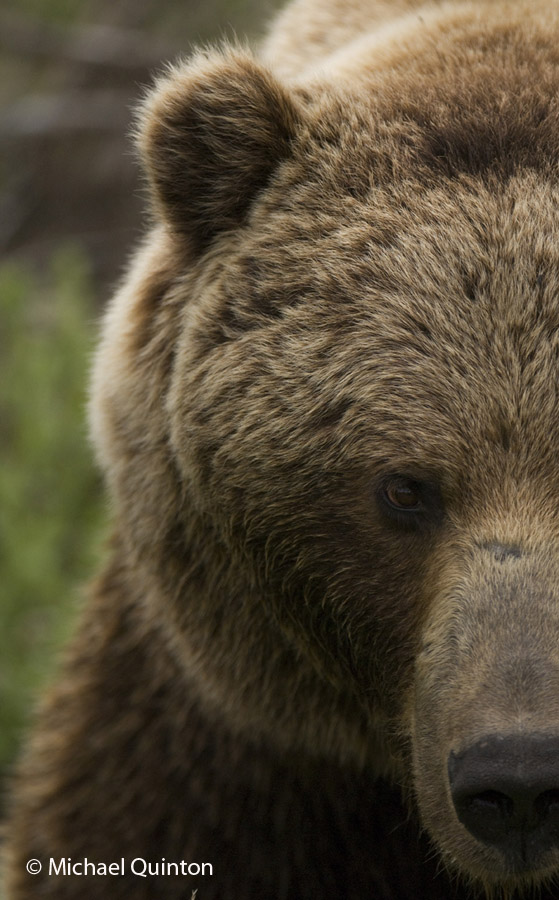 Grizzly boar.
What happens in a close encounter with a grizzly bear is dependent on a lot of factors.  What you do is important but the most important factor might boil down to which of the local bears you have just run into. Not all grizzly bears are the same.  In fact they are all individuals, with different habits and temperaments.  Sub-adults, lacking experience and confidence, often travel with a sibling for extra security and status.  Females with cubs don't like close surprises.  Sows with cubs attack people more often than other classes of bears.  These defensive attacks can be very serious but rarely end in death.
Adult males or boars, are the most dominant bears in grizzly society and use  aggression to maintain their status.  Boars are more likely than sows to kill and feed on the victims of their attacks.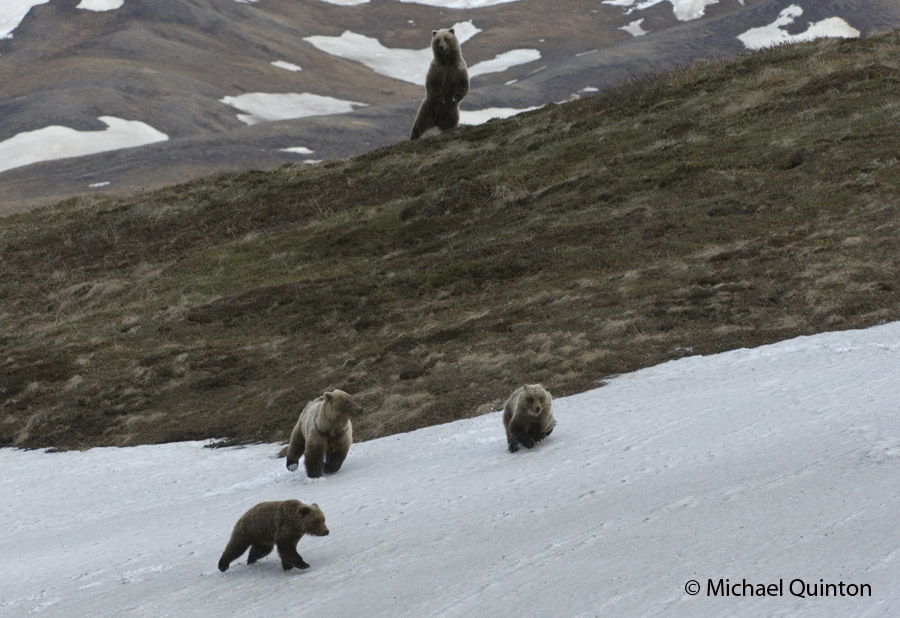 A grizzly sow and cub flee as an adult boar suddenly appears.
Ecnounter with an Alaskan grizzly boar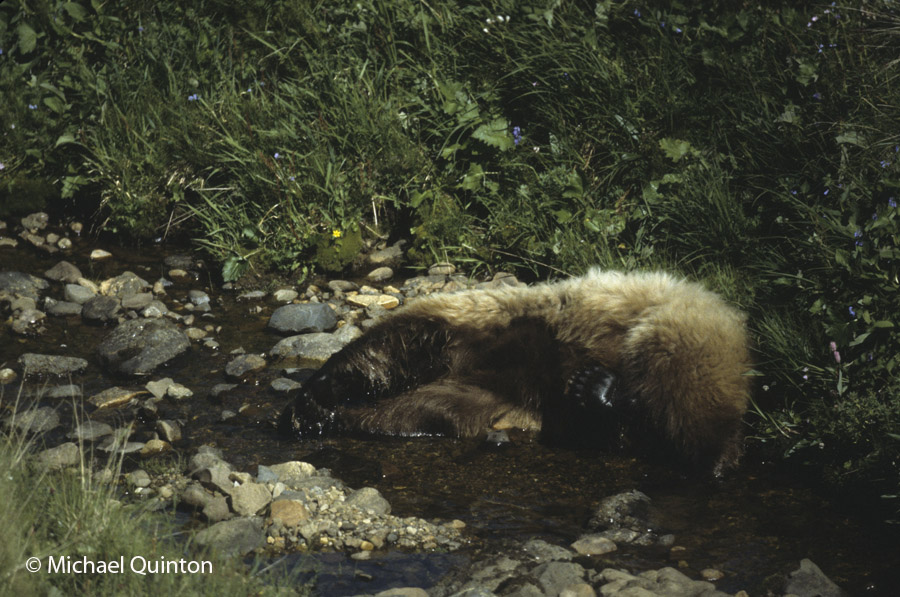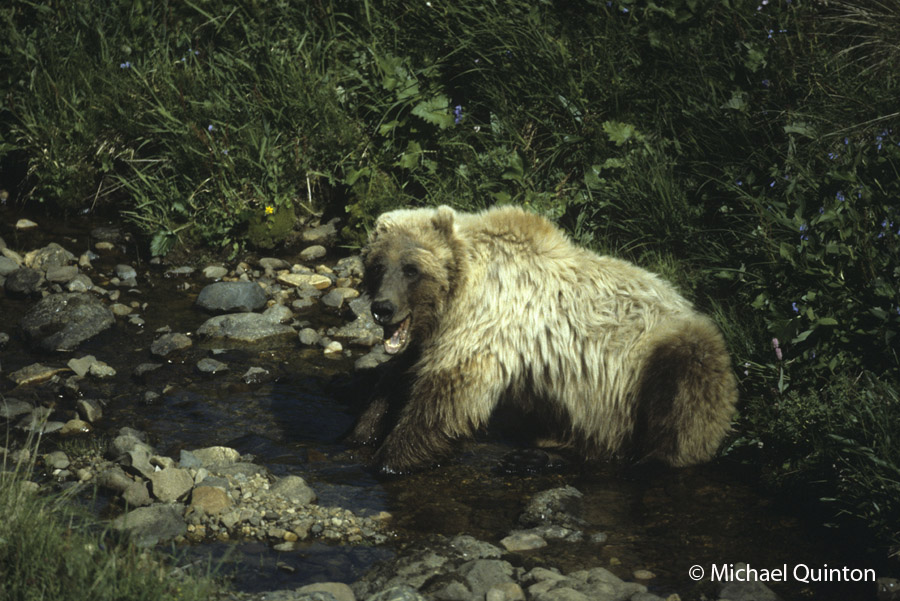 After a long photo session boar grizzly's behavior changes.  Now I am his focus.
The boars indecission, fight or flight, leads to displacement behavior.  The stress of displacement can lead to such seemingly unaggressive behavior as feeding, sleeping, or even back scratching. Don't be lured into thinking you are not in danger.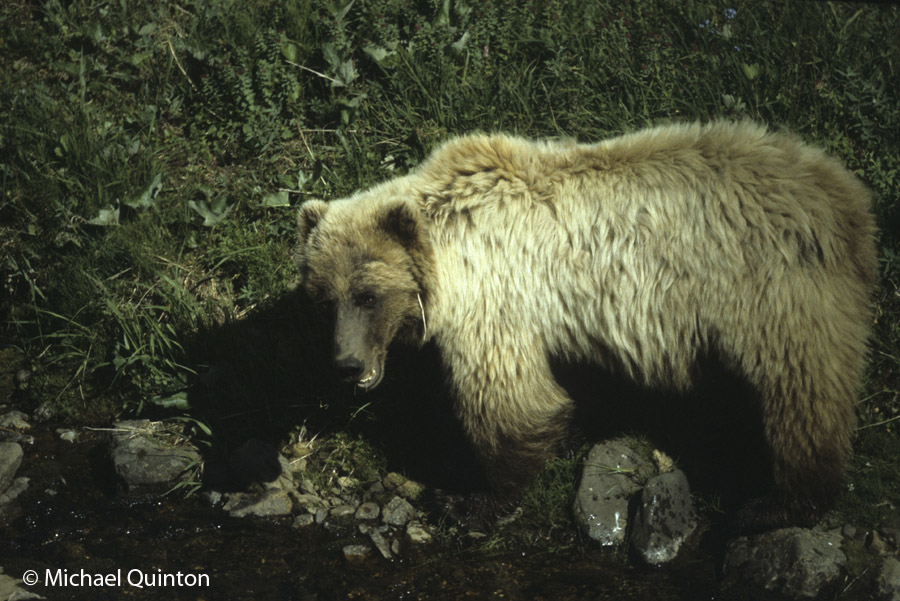 Boar has made up his mind.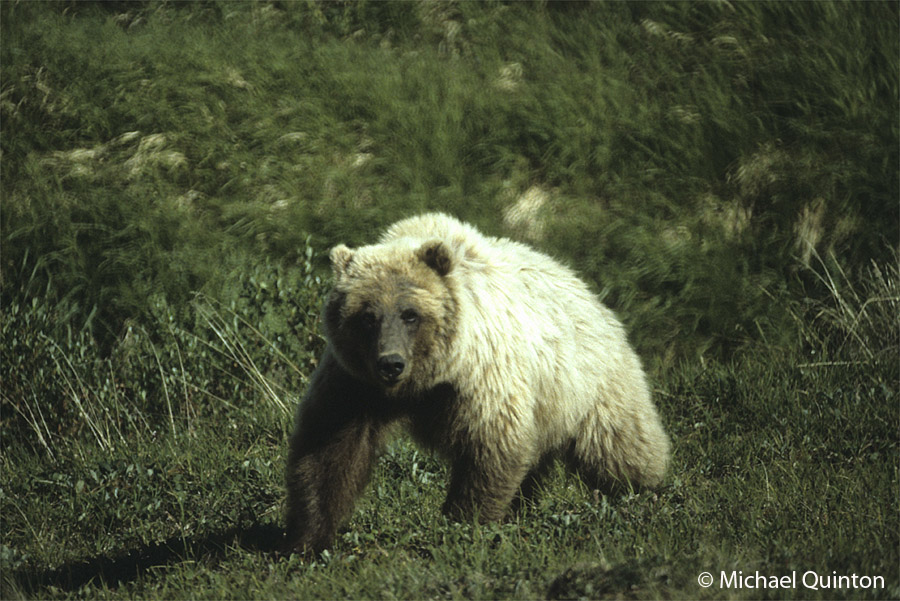 Grizzly charges.  Knowing enough not to run, I sat down and changed film.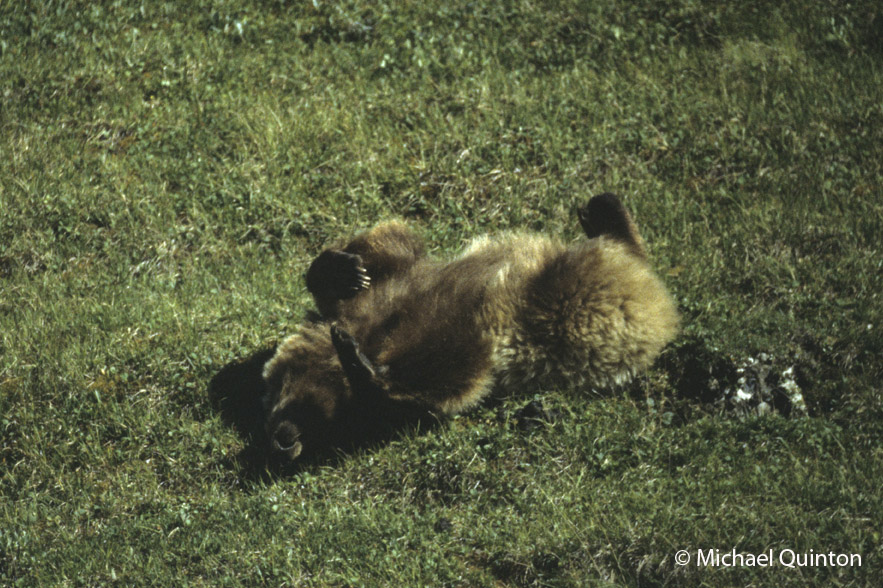 When I did not run, boar lost confidence to press the attack and displacement set in again.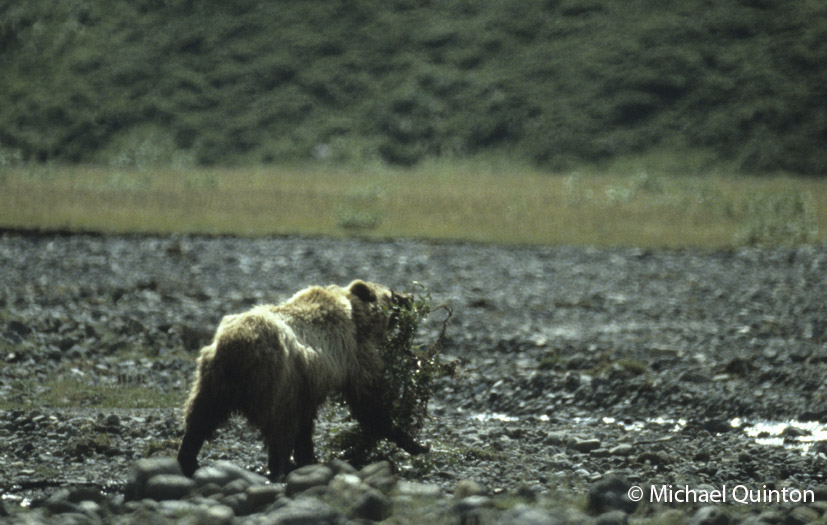 When the boar finally walked away, he ripped up a willow and carried it across the river.
Read more about my dangerous encounter with the boar grizzly in the July/August issue of Alaska Magazine.